Raster Image, Vector and Document File Formats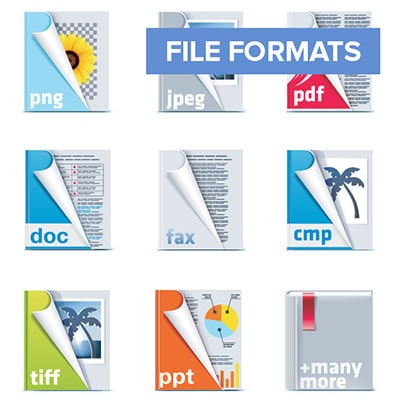 With LEADTOOLS, developers can create applications to load, save and convert many industry-standard and proprietary formats. LEAD Technologies is committed to maintaining and expanding the most comprehensive collection of file formats on the market, and currently supports over 150 raster, vector and document file formats and sub-formats.
Each file format includes a variety of load, save and display options including compression, bit depth, color space, progressive load (multi-pass), alpha channels, multiple pages, animations and metadata. Developers can trust the award-winning file format support in LEADTOOLS because of its extensive inclusion of and strict adherence to today's ever-changing file format specifications.
LEADTOOLS File Format Categories
Raster Image Formats
Vector Formats
Document Formats
Note that not every format is included with every product by default. Some formats require a specific LEADTOOLS product. To compare LEADTOOLS products, refer to the LEADTOOLS product comparison chart. If you have any questions, do not hesitate to contact a LEADTOOLS Sales or Support representative.
Other LEADTOOLS SDK Technologies Related to File Formats
LEADTOOLS Online Documentation for File Formats