Data protection and endpoint monitoring solutions that were once thought of as an extra addition to a company's arsenal of security tools, have long since become a vital necessity for most successful organizations. With the entire world working more and more digitally, the information and data being read, stored, and transferred is increasingly sensitive and valuable. In addition to security intrusions and vulnerabilities coming from the outside, companies need to identify risk and ensure data compliance from within the organization and their own employees.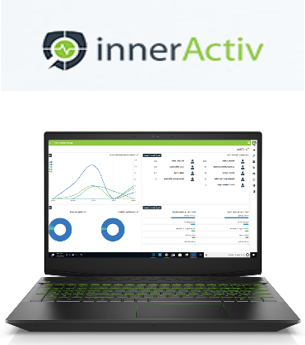 That is precisely why OnGuard Systems developed the innerActiv software system. innerActiv reviews data contained within various documents that are handled by an organization's users. It collects and analyzes patterns of data usage and user behavior to determine when data is being put at risk as well as identify any unsecured workflows within an organization. For example, innerActiv may alert IT Security when a call center employee is copying private information out of a secure location and placing it in a less secure third-party document. Or, it could block a print job that has information that should not be stored as unsecured hard copy. These types of incidents happen accidentally as well as maliciously. Either way, they can cause extreme damage to the organization and person that the data belongs.
The Challenge:
innerActiv is used by a large variety of organizations that range from 50 users to 500,000 users, both public and commercial, and across many different industries. Each of these organizations is unique in the way they handle data as well as the type and format of the data they consume daily. As the product grew, and their customer base expanded, OnGuard's development team found that they needed a more comprehensive way to access content within a wide variety of file types. This included the need particularly for accurate and reliable OCR and data extraction for image-based files.
The Solution:
"We needed high quality OCR libraries and text extraction for various file types. LEADTOOLS proved to be the perfect fit for our application, and the support team is outstanding."
– Win Worcester Lead Developer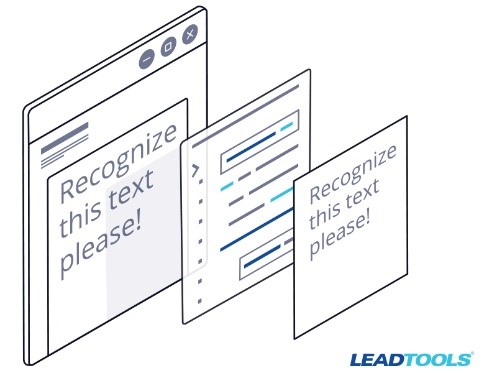 As the Lead Developer at OnGuard, Win Worcester was referred to LEADTOOLS by another developer. After testing various OCR and document conversion libraries alongside LEADTOOLS, it was clear that the accuracy, speed, automation, and versality that the LEADTOOLS Recognition SDK provided was exactly what was needed.
Powered by LEAD's machine learning engine, the LEADTOOLS OCR and Forms Recognition libraries in the LEADTOOLS Recognition SDK provide automated features for full page and zonal recognition. First, LEAD automatically cleans up scanned documents and preprocesses all data to ensure the highest quality recognition. Add to that, LEADTOOLS automatically detects fields such as paragraphs, tables, graphics, text, numbers, MRZ, and MICR as well as font-level properties such as capitalization, digits, currency, punctuation, superscript, and subscript. Even more, the LEADTOOLS OCR engine can even recognize more than 40 language character sets, even when mixed within the same document. To ensure the input is not corrupt and results are within expected thresholds, the recognition processes returns confidence values of the results that can be used to flag items for manual review.
LEADTOOLS gave the developers of innerActive a top-notch and flexible solution that enabled the application to recognize and process a multitude of file types for the varying industry needs across their entire pool of customers. Armed with the LEADTOOLS libraries as well as the backing of LEAD's responsive and knowledgeable technical support team, the innerActive software system has become even more powerful and can surpass the needs of their growing, diverse customer base.