The LEADTOOLS SDK leads the industry in Optical Character Recognition (OCR). With as few as three lines of code, programmers can develop robust, scalable, and high-performance recognition and document processing applications that extract text from scanned documents and convert images to text-searchable documents.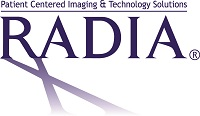 "As a long-time customer of LEADTOOLS, we've been using LEAD's OCR engine to extract information from incoming faxes to be stored in our database. LEAD's OCR technology has allowed us to improve our internal workflow and organization of our records."
David Revell, CIO of Radia Inc.
Continue reading