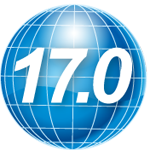 Known worldwide as the #1 Imaging toolkit developer, LEAD is pleased to release LEADTOOLS Version 17.0, an extensive offering of new imaging technology and enhancements.  A substantial portion of LEADTOOLS functionality, including image format load and save, image processing, compression, display, effects, and annotation is optimized to support 100% pure Silverlight development and can be used in Silverlight without external dependencies or server calls.  LEAD also now offers a .NET class library solution and x64 OS support for all functionality across the Document, Medical, Multimedia, and Raster imaging engines.  LEADTOOLS 17.0 also includes an all new Medical 3D engine, an Arabic OCR engine and major enhancements to OCR, Forms Recognition, and Medical/PACS modules. This new version is especially suitable for developers in the document, medical, and multimedia imaging communities who are looking for advanced imaging features and tools for rapid development with the stability, performance, and support LEADTOOLS customers have come to expect.
What's new in the LEADTOOLS Document Engine
What's new in the LEADTOOLS Medical Engine
What's new in the LEADTOOLS Raster Engine
What's new in the LEADTOOLS Multimedia Engine
New additions and changes to the LEADTOOLS Product Line
With the release of LEADTOOLS Version 17, LEAD reinforces its position as the world leading developer of imaging and imaging related SDKs. LEAD is dedicated to being the only choice for developers who want a comprehensive and time-tested imaging SDK that stays at the forefront of new imaging technologies and development paradigms.