Multimedia Streaming SDK Technology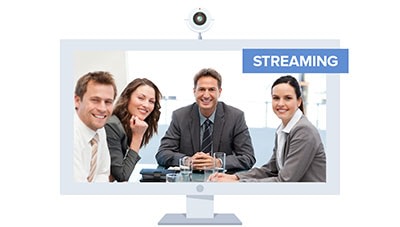 LEADTOOLS Multimedia SDKs offer a full range of multimedia streaming functionality to developers. The SDK supports the widest variety of streaming technologies including high-level Media Streaming Server, Client/Server Video Conferencing, MPEG-2 Transport, RTSP and more. LEADTOOLS turns normally complex tasks using low-level DirectShow or Media Foundation into simple tasks requiring much less coding.
Overview of LEADTOOLS Multimedia Streaming SDK Technology
Other LEADTOOLS SDK Technologies Related to Multimedia Streaming SDK Technology
LEADTOOLS SDK Products that Include Multimedia Streaming SDK Technology
Hover over each product for a description. Click for more details.
The LEADTOOLS Multimedia Suite SDK is a comprehensive collection of multimedia development technology that provides developers with everything they need to create enterprise-level multimedia applications for a wide variety of industries including defense, broadcast, security and more. By bundling features from the Multimedia SDK, DVD Module, Streaming Module, MPEG-2 Transport Module, Imaging Pro SDK and Distributed Computing SDK, Multimedia Suite offers a tremendous value for the world-class technology it includes.
The LEADTOOLS Streaming Module is perfect for developers who need to stream audio and video across the Internet or corporate networks. This module adds on to the LEADTOOLS Multimedia SDK and offers a programmer-friendly set of tools for creating a wide variety of client/server applications including video conferencing, security/surveillance, IIS Smooth Streaming, Windows Media Server and more. In addition to the SDK features, the Streaming Module bundles together several of LEAD's world-class audio and video codecs which will reduce costs and improve user experience through reduced bandwidth requirements and high-quality playback.
The LEADTOOLS MPEG-2 Transport Module adds advanced MPEG-2 Transport and MPEG-2 Program streaming, playback, capture and conversion capabilities to the LEADTOOLS Multimedia SDK. Developers can utilize robust UDP and TCP streaming with DVR and KLV metadata to create a wide spectrum of applications including security systems, HDTV playback, and UAV ground stations.
LEADTOOLS Online Documentation for Multimedia Streaming SDK Technology