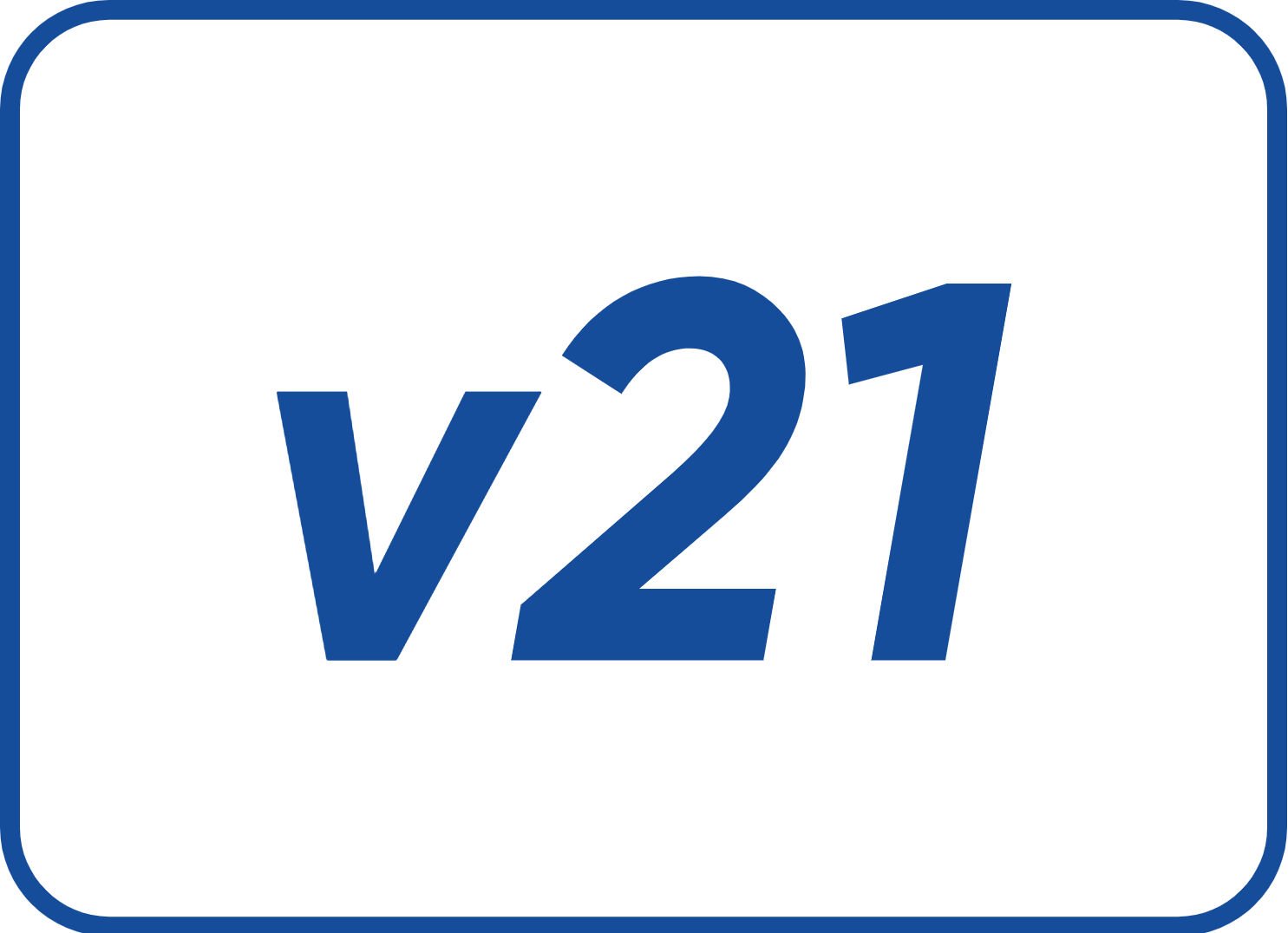 LEAD Technologies is very pleased to introduce LEADTOOLS Version 21. LEADTOOLS has continued to raise the standard of innovative technologies for 32+ years and there is no end in sight. This release is highlighted by new libraries and features that are found within LEAD's Recognition, Document, Medical, Multimedia, and Imaging technologies. Additionally, existing libraries have received an impressive amount of enhancements.
What's new in the LEADTOOLS Recognition Engine
The Document Analyzer SDK intelligently and automatically extracts data from text-based office documents (DOC, DOCX, XLS, XLX), PDFs, and document images (JPG, TIFF, PNG PDF) without requiring a structured layout.
Automatically extracts data from images, documents, mixture of images and documents, and from images within documents
Flawlessly handles various data formats, including tables, text flows, data across multiple lines
Includes predefined rulesets and functions to add custom rulesets to find, collect, and act upon information
Performs deep analysis to ensure that information of interest is not missed
Customizable actions include collect, report, highlight, and redact
New ICR technology for remarkable unstructured handwritten print and cursive text recognition.
Support for hand-printed and cursive handwriting
Automatically detect and label handwritten text zones in the image
Support for the English character set, including uppercase, lowercase, numerals, punctuation, and symbols
Powerful and automatic preprocessing to handle noisy and low-resolution images
Spelling dictionaries
Process color and bitonal images
Output strings or text-based formats such as PDF, DOCX, and XML
Comprehensive reports for text results:

Character size, location, and baseline
Positional attributes, including end of word, end of line, and end of paragraph
Confidence values
Mixed Zone Recognition
New mixed mode AutoZone capabilities that combine LEADTOOLS OCR, ICR, and Recognition technologies to automatically detect, recognize, and extract everything within an image.
Automatically extract text from images that contain a mix of machine-printed text, handwritten text, MICR, MRZ, OMR, graphics, and table zones
Performs deep analysis to ensure that targeted information is not missed in recognition
Superscript and subscript support
Automatic detection of E13-B and CMC7 MICR zones
Major enhancement to OCR speed, recognition, and accuracy
Detect text in graphics and image zones
Detect MRZ code orientation
Better OCR recognition for images taken by mobile
Detect slope for each word to produce better output
Enhanced mono- and proportional-font recognition
LEAD OCR engine startup optimization
Automatically and accurately detect possible search candidate areas for QR and Datamatrix barcodes to improve the processing speed
Enhanced QR Barcode recognition accuracy to handle distortion introduced due to FAX processing
Click here for more information on all features within the LEADTOOLS Recognition Engine.
What's new in the LEADTOOLS Document Engine
Document Viewer
New Document Viewer Component for Xamarin Forms
Added support to load and play any of LEAD's supported video formats in the .NET and Java Document Viewer (Windows only)
Client-side PDF rendering enhancements include:

Stamp rendering
Memory optimization
Render digital signatures
Switch to service mode based on individual page size or image encoding
Speedup for calRGB/grayscale color space rendering

Customize text in thumbnails
Added support for history (previous/next document)
Improved UI responsiveness when viewing documents with many pages
Added custom UI injection and binding support to the high-level ReactJS document viewer control, LEADVIEW
Attachments
Added support for general purpose and PDF attachments
Added support for PDF Embedded files and Portfolio
Document Service
Added support to load a mix of different annotations formats, including IBM P8/Deja annotations.
Hybrid Caching
Use rules to mix different cache back ends. For example, smaller items use in-memory cache and large items use a remote cache
Compares two documents or pages and intelligently highlights changes, additions, and deletions.
Text compare
Bitmap compare
Document Converter optimizations to speed up text extraction.
PDF Loading and Rendering
Redesigned PDF loading and rendering to significantly optimize memory usage, load time, and render quality, with smooth zooming and no pixelation.
Optimized memory usage, load time, and render quality
Optimized functions that control PDF metadata to be faster
Functionality added to load and render only a portion of a PDF document
Rasterization of documents at 2400 DPI
Added "Enhance Thin Lines" rendering feature to clarify thin lines in the viewer
PDF Portfolio and PDF Attachment
Load PDF Portfolio documents
Load portfolio schema
Extract files within PDF Portfolio documents
Load PDF document with embedded attachments
Extract embedded attachments from PDF documents
PDF Redaction Updates
Added support for image redaction
Updated text redaction to support text inside Form XObject
Additional PDF Updates
Load PDF forms
Enhanced PDF annotations (create, modify, load and save)
Enhanced PDF manipulation operations such as PDF merge, insert, and extract pages
Enhanced the PDF Optimizer
Enhanced PDF/A conversion with focus on font handling
Added support to render many chart types, including:

Radar
Area
Scattered
Line
Bar
Chart legends

Enhanced support for vector graphics rendering in all Office formats
Enhanced SVG text rendering and extraction
Optimize speed and memory usage for all document formats: DOC, DOCX, XLS, XLSX, PPT, and PPTX
DOC/DOCX
Mathematical equation model (OMML) support in DOCX only
Optimized load speed and memory usage
Added support for equation formula calculations
Sections and Drawing-ML shapes
Enhanced support for rendering nested tables
Enhanced text wrapping around text boxes
XLS/XLSX
Optimized speed and memory usage
Faster loading for large sheets
Formula evaluator module to handle all logical operations and calculations for conditional formatting
Table design support
Click here for more information on all features within the LEADTOOLS Document Engine.
What's new in the LEADTOOLS Medical Engine
Temporary access to images granted by sharing URL
Added HL7 messaging to Medical Web Viewer and patient updater
Added Okta authentication
Cut plane-reference line enhancements
Render speed optimizations
Storage Server

AmazonS3 Cloud Storage dataset support
New DICOM Import Add-in
New Export Layout Add-in
New patient ID access feature

Gateway Add-in

Added DICOM TLS security
Added C-GET

Patient Updater Add-in
Forwarder Add-in

Added DICOM TLS security
Added support for multiple forwarding jobs

HL7 Patient Updater Add-in
Simultaneous multiple custom units for ruler object
New text object drawing behavior
New high-level functions to convert between LEAD and DICOM annotation objects.
Click here for more information on all features within the LEADTOOLS Medical Engine.
What's new in the LEADTOOLS Imaging Engine
Added control of preview size and frame rate
Extract Object - Extracts connected groups of pixels from an image
Canny Edge Detector
Forms Field Detector
Optimized memory usage for J2K format
Expanded J2K support to include some files that do not follow the specification
Added support to load 8-bit TIFF and PNG files with 8-bit alpha for transparency
Added support for ANSI, UTF7, UTF8, UTF16LE, UTF16BE encoded text files
Added support to load CGM files saved with text encoding
Added support to render Medium Map Overlay for AFP (MODCA) documents
Click here for more information on all features within the LEADTOOLS Imaging Engine.
What's new in the LEADTOOLS Multimedia Engine
Faster ISO format capture and conversion
New live audio processor to detect and fill dropped audio samples
MPEG-2 transport error detection option added to the LEAD MPEG-2 Transport Multiplexer
Streaming server can use MPEG-2 Transport files for all protocols
Streaming server can use DICOM files as source files
New Media Foundation target formats:

3GP: Video (H264) - Audio (AAC and AMRNB)
MP3
MPEG-2: Video (H264, HEVC) - Audio (AAC, AAC-ADTS, AC3, MP3, and MPEG-2 Audio)
WAVE: Audio only (MP3, PCM, and FLOAT)
FLAC
FMPEG4: Video (H264) - Audio (AAC, AC3, and ALAC)
AVI: Video (Uncompressed video colors, M-JPEG) - Audio (PCM)
MPEG-2 Transport: Video (H264 and HEVC) - Audio (AAC, AAC-ADTS, AC3, MP3, and MPEG-2 Audio)
ADTS: Audio (AAC and AAC-ADTS)
AC-3: Audio (Dolby AC-3 Audio)

Update Media Foundation targets with new audio and video formats

MP4: Added audio formats (AC3, ALAC, and FLAC)
MKV: Added new video formats (VP8 and VP9) and new audio format (OPUS)

Added support for .webm format to LEAD MKV media source
Added support to select between available hardware and software encoders
Added new decoders, encoders and target format:

LEAD MCMW Decoder
LEAD MJ2K Decoder
LEAD MCMP Decoder
LEAD MJPEG Decoder
LEAD MJPEG Encoder
AVI Target format
Click here for more information on all features within the LEADTOOLS Imaging Engine.
Additional Changes
New powerful Xamarin demos that show more features of LEADTOOLS in a Xamarin development environment. These new demos are designed to look like end-user applications, but the source code for them is included so that anyone can get a head start. Below are some of the new demos included in version 21:

Annotations Demo
Barcode Demo
Business Card Reader Demo
Camera Demo
Converter Demo
DICOM Demo
Document Viewer Demo
Image Processing Demo
Live Filter Demo
MICR Demo
OCR Demo

Maven repository for Android
Changes to the LEADTOOLS Product Line