These are the demo applications of the various Medical Web Viewers included with LEADTOOLS Medical SDK products. These demo applications are hosted on LEAD's web servers for users to conveniently test the features of the LEADTOOLS Medical Web Viewers without downloading and installing the LEADTOOLS evaluation SDK. If you wish to host and test the demo applications on your server, you can do so by downloading the LEADTOOLS Recognition, Document, Medical, Imaging, and Multimedia Evaluation.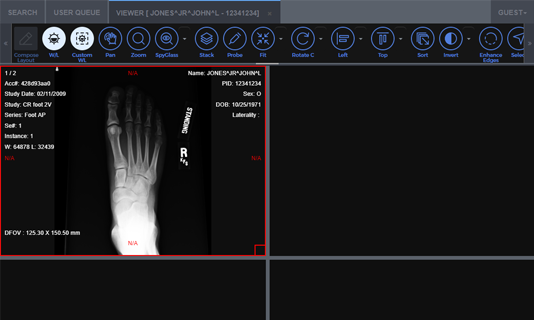 A zero-footprint Medical viewer with light and dark themes to display DICOM images (pixel data) with window level, density removal, offset, scale, zoom, stack, annotation/markup, and multi-touch support for phone, tablet, and desktop.
It demonstrates zero-footprint 3D volume rendering of multiple volume types including VRT, MIP, MPR, and SSD in the Medical Web Viewer. The viewer does not require browser plugins, desktop utilities, or remote desktop clients and options for low-resolution and caching to speed up rendering and loading.
Note: If you have your own test images that you would like to upload into the application, contact support@leadtools.com to have a private user profile created.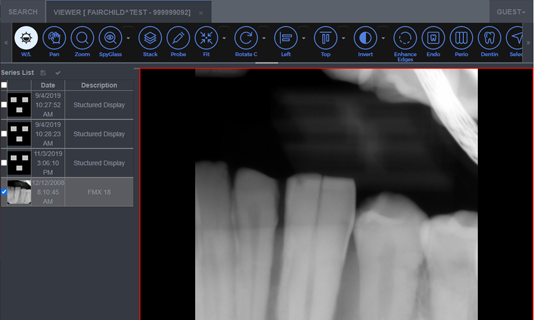 The zero-footprint Medical Web Viewer with specialized dental features enabled, including Endo, Perio, Dentin, and FMX layouts. Additionally shows multi-touch support for phone, tablet, and desktop.
Interactive brightness and contrast display
Display DICOM information