LEADTOOLS for Silverlight is included in the LEADTOOLS Document, Recognition, Document Imaging Suite, Medical, PACS, and Medical Imaging Suite products.
LEADTOOLS Demo Applications for Silverlight preview the LEADTOOLS Silverlight features. To develop using the LEADTOOLS for Silverlight binaries, download the LEADTOOLS Evaluation for Windows.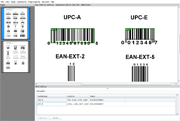 Demonstrates LEADTOOLS Barcode technology in a Silverlight application. This demo detects, reads, and writes 1D and 2D barcodes including UPC/EAN, DataBar, Code 128, Data Matrix, PDF417, and QR Code.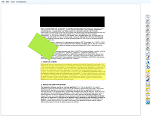 Demonstrates LEADTOOLS Annotation (image-markup) technology available in LEADTOOLS  Document, Recognition, Document Imaging Suite, Medical, and PACS Imaging toolkits. It creates, edits, removes, loads, and saves annotations in a Silverlight application.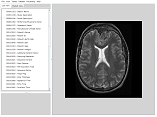 Demonstrates LEADTOOLS DICOM Data Set technology in a Silverlight application. This demo can create, load, view, window level, edit, and save DICOM data sets.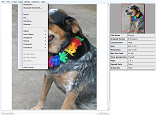 Demonstrates core LEADTOOLS Silverlight technology including file format support, image processing, and image display. File formats supported by this demo include JPEG 2000, BMP, CALS, GIF, IOCA, JBIG, JBIG2, PNG, TGA, TIFF, and EXIF.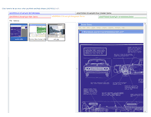 Demonstrates the functionality of the LEADTOOLS Silverlight ImageList control. This demo browses a directory for images and displays generated thumbnail images in several pre-defined styles or in your own user-defined style.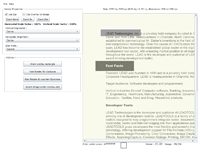 Demonstrates the LEADTOOLS Silverlight Viewer Control's coordinate system and overlay features. Converts coordinates between bitmap and client spaces to draw rectangle and point image overlays.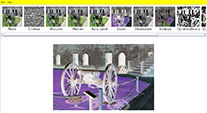 Demonstrates LEADTOOLS Silverlight Image Processing technology.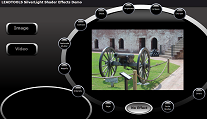 Demonstrates all of the LEADTOOLS Silverlight pixel shaders including contrast, brightness, invert, sharpen, emboss, magnify glass, and various shutters.