LEADTOOLS for .NET is included in several LEADTOOLS SDK products. For help determining which LEADTOOLS product best fits your needs, contact us today!
The source code for these demo applications is included with the LEADTOOLS Evaluation for Windows Download.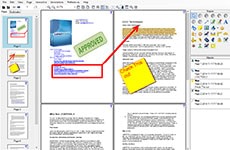 Demonstrates LEADTOOLS Document Viewer control in a WinForms application.
View documents, vector, and raster image formats in one viewer
Document-specific interactive tools
View and edit complex document objects and features
Fully-customizable user interface uses generic parent containers
Maximize performance and conserve system resources through efficient large-document paging and thumbnail browsing with configurable lazy-loading
Robust options and functions to manage local, global, and web cache on any device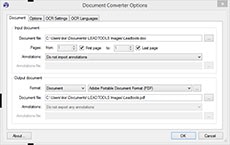 Demonstrates LEADTOOLS Document Converter technology in a WinForms application.
Convert document and raster image files
Perform document-to-document conversion with 100% accuracy and without the need for OCR
Convert complex document objects and features
Convert raster images to documents with OCR
Convert document files to raster images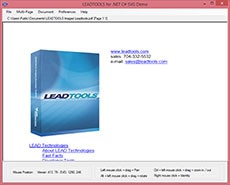 Demonstrates LEADTOOLS SVG technology in a WinForms application.
Load document and vector formats (PDF, DOCX, DXF, etc.) as SVG
Render SVG document data
Pan and zoom the display
Get text from the SVG document
Print the SVG document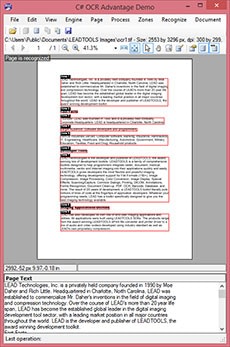 Demonstrates the LEADTOOLS OCR LEAD engine in a WinForms application.
Convert images to document files
Recognize text in more than 40 character sets
Multiple spell-checking dictionary types supported
Automatically detect, segment, and recognize multiple languages on the same document
Full-page analysis and zonal recognition
Automatic document cleanup and preprocessing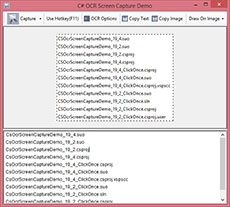 Demonstrates LEADTOOLS OCR technology to extract text from a user-defined section of the screen by combining LEADTOOLS screen capture, OCR, Document Writers, and Image Viewer Control into one WinForms application.
Capture selected area, window, and full screen
Convert to RTF using LEADTOOLS OCR LEAD engine and Document Writers
Display the image using the LEADTOOLS Image Viewer control
Copy RTF and image data to the clipboard
Draw on the image using pen and brush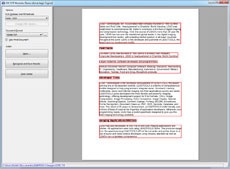 Demonstrates LEADTOOLS OCR technology available in LEADTOOLS Recognition, Document Imaging Suite, and OCR Module add-ons. It enables you to quickly evaluate all of the LEADTOOLS OCR engines including machine text, hand-written text, MICR, and OMR. It also demonstrates our powerful auto-zoning features while allowing you to manually create zones as well. Supported output formats include PDF, Text, DocX, HTML, and XPS.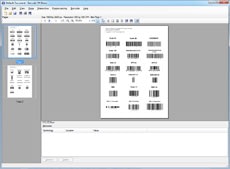 Demonstrates LEADTOOLS Barcode technology in a WinForms application. This demo reads and writes more than 34 barcode symbologies. Images can be loaded and saved in more than 150 image formats or scanned from any connected TWAIN device.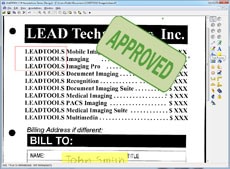 Demonstrates LEADTOOLS annotation and image-markup technology available in LEADTOOLS  Document, Recognition, Document Imaging Suite, Medical, and PACS Imaging toolkits. It creates, edits, removes, loads, and saves annotations.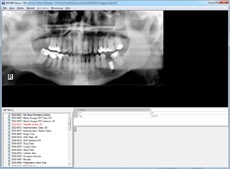 Demonstrates some of the LEADTOOLS DICOM data set technology available in LEADTOOLS Medical and PACS Imaging SDKs. It views all DICOM tags and embedded images, and shows loading, editing, and saving DICOM data set files.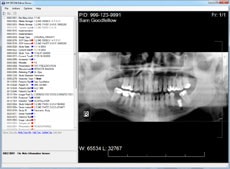 Demonstrates LEADTOOLS DICOM data set technology available in LEADTOOLS Medical and PACS Imaging SDKs. It utilizes the LEADTOOLS high-level DicomEditableObject class to easily read and edit all DICOM tags and embedded images.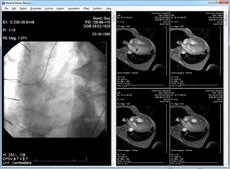 Demonstrates the LEADTOOLS Medical Viewer Control in a WinForms application. The Medical Viewer Control is a high-level component that enables you to build several types of medical display applications including DICOM viewers, view stations, teleradiology solutions, and high-end diagnostic workstations found in radiology and other medical specialty departments.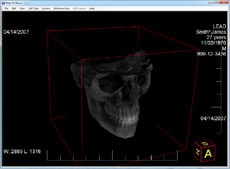 Demonstrates LEADTOOLS Medical 3D technology available in LEADTOOLS Medical Imaging SDK products. The demo renders 3D volumes with MIP, SSD, and VRT, window leveling, reference lines, and more. In order to render 3D volumes, you must have a DICOM image that includes a series stack in order to generate and display a 3D volume. If you do not have appropriate DICOM images, you can download samples from the LEADTOOLS FTP server: ftp://ftp.leadtools.com/pub/3d/.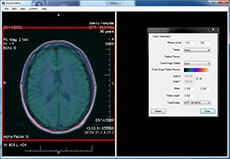 Demonstrates Fusion feature of the Medical Viewer Control to merge/fuse two images together and apply various enhancements on the result.
Loads DICOMDIR
Use palette for fused image and original images
Scale, offset, and rotate any fused image
Transparency action
Window level fused images
Combine fused cells with automatic alignment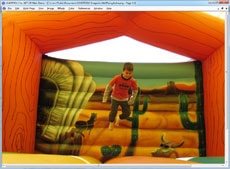 Demonstrates common imaging functionality in LEADTOOLS for .NET toolkits. It loads, processes, and saves images as more than 150+ formats.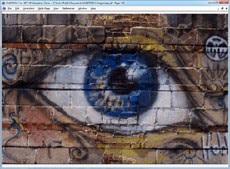 Demonstrates LEADTOOLS GIF Animation technology found in our "thin" animated viewer control. It also provides you with complete control of the animation, including play, pause, background color, and animation delay.