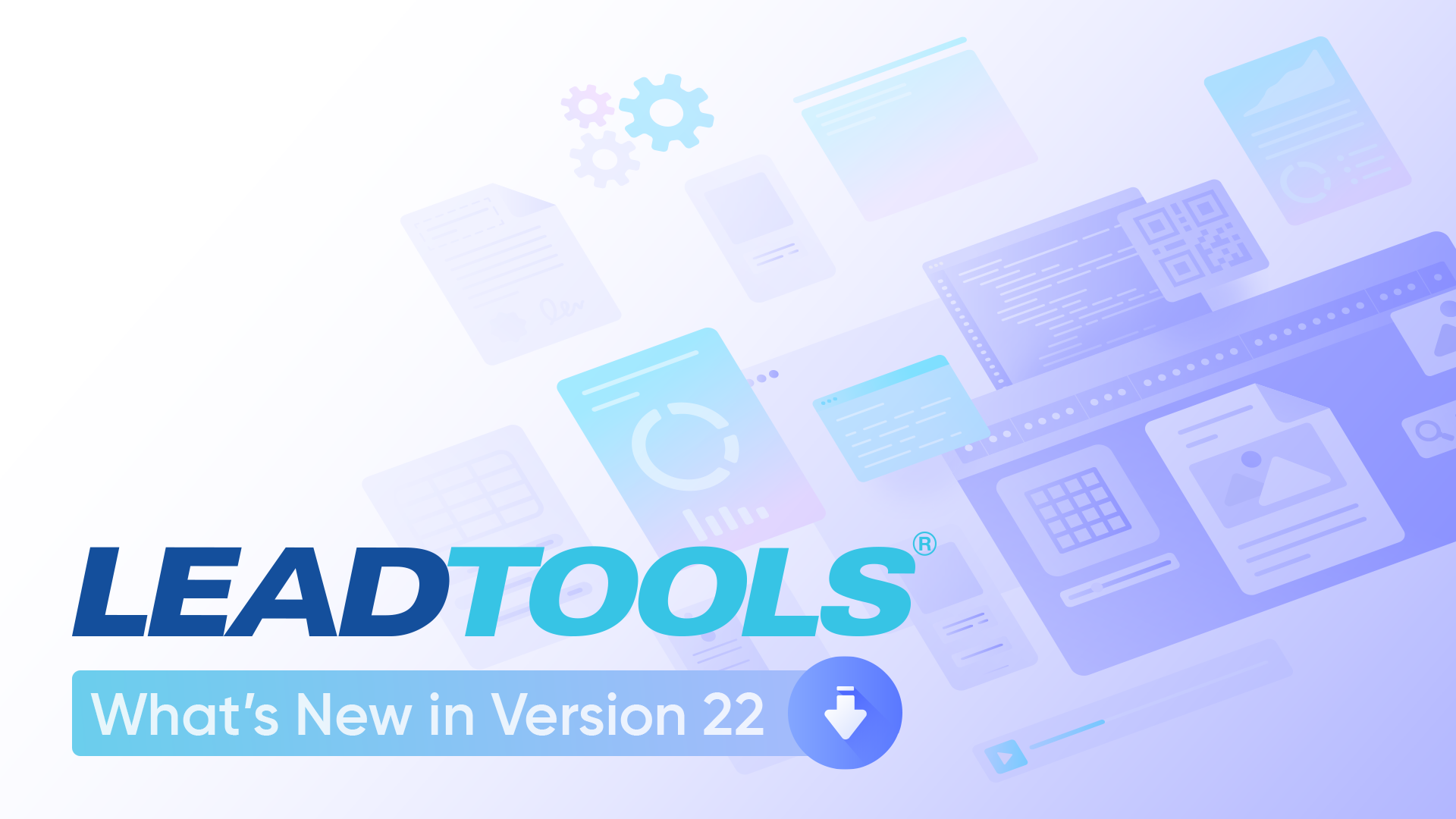 Yes – you read that right! LEADTOOLS Version 22 has another update available with even more enhancements and features added throughout our product line! Last year, V22 was released introducing our new Document Editor SDK, new ID Reader SDK, and included numerous updates within the LEADTOOLS toolkit. Then earlier this year, we added PDF Form Field Support, updated automatic noise removal, added Document Editor support for data streaming, and optimized Java document service caching.
Update to Forms
With this latest update, the LEADTOOLS Forms Developer Toolkit received enhancements and optimizations including:
The Forms Recognition Engine's Barcode Object Manager was updated and enhanced to more quickly and accurately determine the master form to use for a filled form based on barcodes found on the forms
The Forms Processing Engine's table field extraction was updated to more accurately detect the table and row bounds and improved to handle more unorthodox table formats
Speech Recognition
LEADTOOLS now recognizes speech natively, without the need to send data to a server, converting spoken language into text. Speech Recognition is now available in our Edit SDK. Be sure to check out our full post on Speech Recognition for an in-depth look into how it is used within the Edit SDK.
Try it all for FREE with our Evaluation SDK!
Add any of our advanced technology to your projects by downloading our entire collection of libraries in our FREE LEADTOOLS Evaluation SDK.
Not sure where to start? Let our experts show you! Schedule a demo for more information on how the award winning SDKs from LEAD Technologies can help take your application development to the next level.