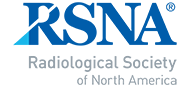 Right around the corner is one of our favorite industry conferences, RSNA. The annual event for the Radiological Society of North America will be held, once again, in the McCormick Center in Chicago, IL the week after Thanksgiving. If you are attending the conference or will be in the area between November 27 – December 2, 2016, stop by Hall B, Booth # 7707 to see the latest features and solutions LEADTOOLS has for the medical imaging industry.
Our Medical Imaging toolkits will be on full display with interactive demos available on the exhibitor hall. In particular, we will be showing off some of our soon-to-be-released new features for the HTML5/JavaScript, Zero-footprint Medical Viewer:
DICOM Hanging Protocol – implement and customize generic display protocols based on the imaging procedure within the practice or site
Basic Structured Display – create and customize custom view layouts for a DICOM study which can be reused and shared between systems
Multi-study synchronization – compare multiple studies captured at different times side-by-side, and synchronize the frame stacking and reference lines
Lazy loading – start working on the image displayed on screen while the remaining stack of images are loading in the background process
Improved study time-line – view all series from multiple years directly from the viewer screen and drag and drop them on the viewer
Large image improvements – display full-fidelity large CT/MR studies and huge microscopic images
Stress echo playback – play four simultaneous cine
MPR navigation
Just because it's a conference in the health care sector, doesn't mean Document Imaging doesn't have its place as well. Hospitals and practices are always in need of solutions for their electronic document management (ECM) and to lower their reliance on paper. Our document viewer, document converter, OCR, PDF, barcode, forms recognition, and more will benefit the operation of any business. When using our mobile development interfaces for iOS, Android, and WinRT, developers have expanded opportunities for implementing rapid and convenient data capture.
If you would like to arrange a meeting with one of our technical sales or support engineers, please send an email to RSNA-2016@leadtools.com.