The LEADTOOLS SDK leads the industry in Optical Character Recognition (OCR). With as few as three lines of code, programmers can develop robust, scalable, and high-performance recognition and document processing applications that extract text from scanned documents and convert images to text-searchable documents.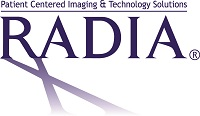 "As a long-time customer of LEADTOOLS, we've been using LEAD's OCR engine to extract information from incoming faxes to be stored in our database. LEAD's OCR technology has allowed us to improve our internal workflow and organization of our records."
David Revell, CIO of Radia Inc.
Endless Application Development Possibilities
With the advanced OCR technology from LEADTOOLS, the possibilities for your application development are endless! Text recognition and data extraction are needed in almost every field and LEAD's wide customer-base continues to find new ways to implement our AI-powered technologies for a wide variety of purposes. Here are just a few ways that you could integrate our OCR into your applications:
Converting to paperless solutions
Passport, check, and ID scanning
Keyword lookup within documents
Converting PDF to TXT
Digitizing old records and legal documents
Claims processing
Medical reporting

"eDOC Aviation Solution AG specializes in software solutions for complex technical documentation. Both in our flagship applications 'eDoc' for document management and paperless records management and in our solutions for data extraction in special cases, we need a powerful OCR and the ability to read, edit and create PDF. LEADTOOLS provides a high-performance and reliable library with a modern API for this purpose."
eDoc Aviation Solution AG Development Team
See for yourself!
LEADTOOLS customers quickly add our code into their existing solutions with minimal code changes. By leveraging artificial intelligence and machine learning, LEADTOOLS OCR libraries provide unparalleled accuracy that powers additional technologies such as:
Automatic image preprocessing and cleanup for distorted and bad quality images
Spelling dictionaries for multiple languages in the same document
Font recognition
Automatic image segmentation based on content
OCR your images with confidence knowing that LEADTOOLS OCR libraries will return accurate results and maintain document artifacts such as tables, images, signatures, and OMR fields.
But wait, there's more!
Pushing the envelope past recognizing machine-printed text, LEAD also provides cutting-edge ICR libraries for handwritten text recognition. Whether it's handwritten print or cursive, LEADTOOLS ICR handles recognition even on noisy or low-resolution images. Anyone who's worked with handwriting recognitions knows that this is no small feat!
Using LEADTOOLS allows developers to easily and accurately extract handwritten text from hand-filled forms and also maintain document artifacts such as tables, images, signatures, and OMR fields.
Start Coding With LEADTOOLS OCR
The OCR libraries as well as all LEADTOOLS Recognition, Document, Medical, Multimedia, and Imaging technologies are available for all development and target platforms, including Windows, Linux, and macOS.