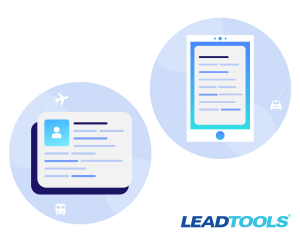 Leveraging the technology in LEAD's Document Analyzer SDK, the LEADTOOLS ID Reader intelligently extracts data from live streams and photos of ID cards and driver's licenses without requiring a predefined layout. The state-of-the-art recognition algorithms within the ID Reader recognize IDs from any country, state, or agency.
No Template Required
The LEADTOOLS ID Reader does not require master forms or templates. It accurately extracts text from any ID using intelligent unstructured forms processing techniques. Powered by artificial intelligence, the libraries do not need to use templates. This means that if an entity changes the layout of issued ID, your users will still be able to continue working.
Capture from Any Device
Driver's licenses can be captured with TWAIN, WIA, web cams, digital camera, image files, and mobile devices. With the implementation of mobile solutions in mind, the LEADTOOLS driver's license recognition libraries include several functions specifically for mobile, such as specialized image processing to correct common deformations when taking photos of documents, including keystone effect and 3D distortions. Xamarin developers should take a look at the unique LEADTOOLS Xamarin Camera control to reduce frustration and speed development of applications targeting both Android and iOS.
Try our Demos Today!
Our ID Reader Demo uses HTML5 and JavaScript to demonstrate the use of our Forms Recognition SDK libraries to extract driver's license information. These libraries find and extract text, numeric, and date information from any driver's license or identification card using OCR and AAMVA PDF417.
LEADTOOLS ID Reader App for iPhone, iPad, and Android demonstrates the phenomenal power of the LEADTOOLS Forms Software Development Kit (SDK). Using only the CPU of a mobile device, the LEADTOOLS Forms SDK can extract data from live video and still-images, while dealing with real-world issues such as glare, movement of the camera and identification, and reflections on lamination.
FREE 60-Day Evaluation
Download our entire collection of libraries in our free LEADTOOLS Evaluation SDK.
Contact sales@leadtools.com for more information on how the award-winning SDKs from LEAD Technologies can help you develop the most powerful applications the world will ever see.