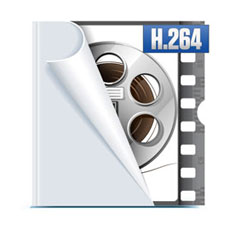 LEAD Technologies has added two popular feature requests which will be available to all Version 18 customers free of charge. The h.264 Encoder now supports Intel Quick Sync Video hardware acceleration. On supported processors, the video encoding time is typically cut in half, with an almost 60% reduction in CPU utilization.
For processors that do not support Intel Quick Sync video, customers can also take advantage of new High Profile capabilities (in addition to the already supported Main and Baseline) for improved video encoding onto Blu-Ray media.
Additional Multimedia SDK Enhancements
In addition to the new h.264 features, this Multimedia update includes several new features to the Multimedia SDK which improve its flexibility and customization. Programmers may now implement their own video renderer — for example, an OpenGL based solution — along with a demo to help customers get started on their custom rendering projects. The MPEG-2 Transport UDP Source Filter was enhanced with new options to monitor the receipt of data for optimal synchronized playback when using multiple video sources.