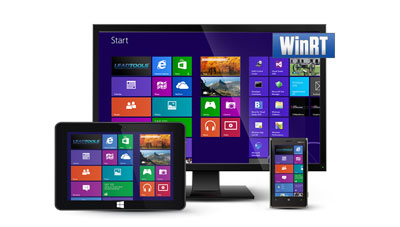 Today I have some truly exciting news. We've started a free beta program for our up and coming WinRT SDK! If you've been considering making the leap into developing imaging enabled Windows Store applications, this presents a tremendous opportunity to get a first look at what the world's leading imaging SDK provider is going to offer.
Currently, the beta program includes everything developers need to build imaging enabled Windows Store applications including file format support, PDF & PDF/A, viewer controls and image processing. The viewer controls work seamlessly with the new Windows Store application style and feature multi-touch input and interactive modes such as Pan, Scale, Pinch & Zoom and Magnifying Glass. Developers using native WinRT features can also take advantage of conversion utilities to convert between the LEADTOOLS RasterImage and WinRT WritableBitmap objects.
LEAD will continue adding new features such as OCR, Barcode, Annotations and more with beta participants getting the first look. The beta program will conclude with the official release of the LEADTOOLS WinRT Module which will be concurrent with Windows 8. To learn more about the beta program and how to get involved, please visit the
official LEADTOOLS WinRT Beta Program page
.
UPDATE
:
The LEADTOOLS WinRT SDK released October 26th alongside Windows 8
Thanks,
Otis Goodwin