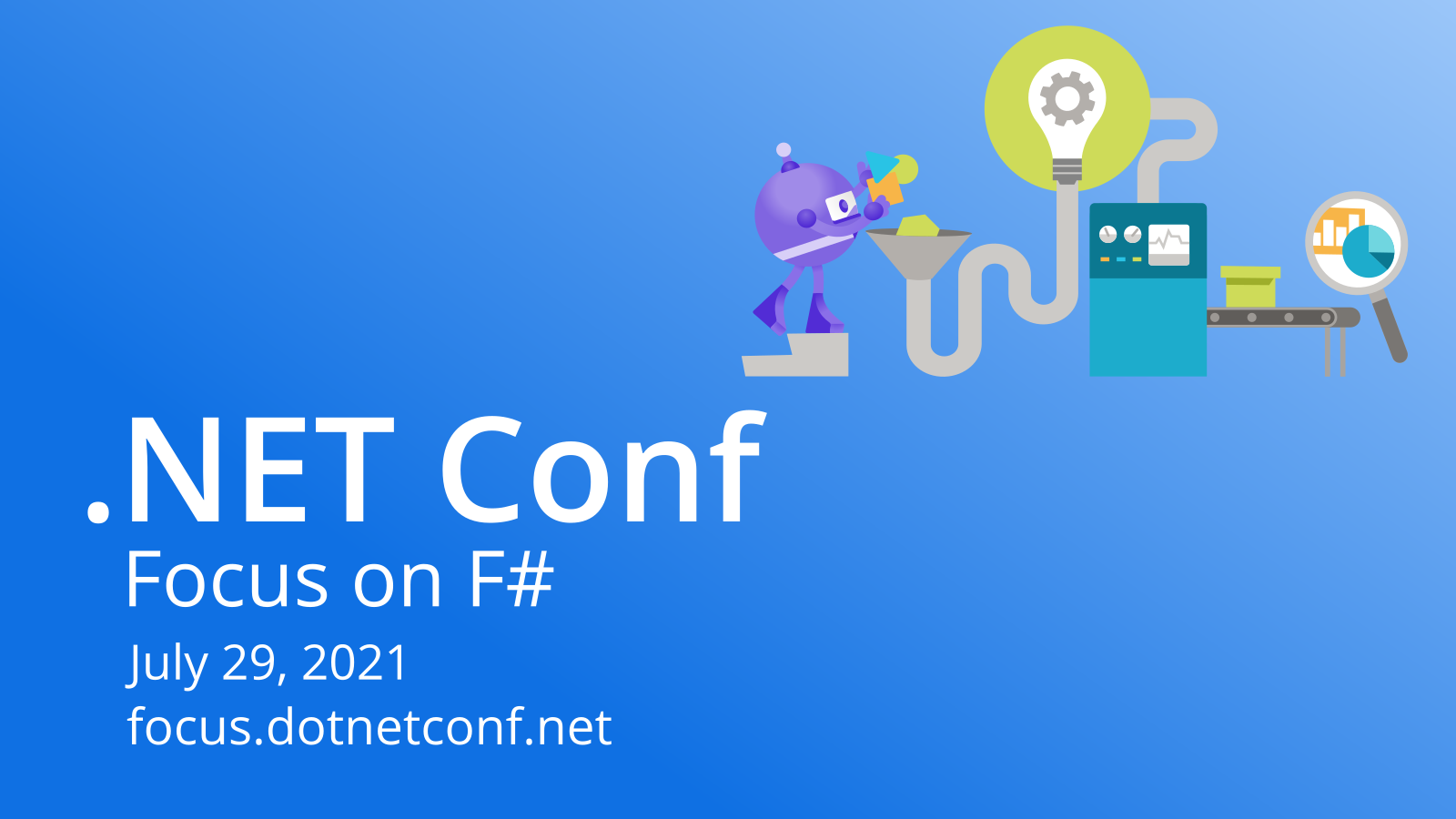 The .NET Conf team is bringing you another ".NET Conf: Focus" event this July all about working on and using F# programming language. ".NET Conf: Focus" is a series of smaller, live events that we deliver to you throughout the year that are focused on specific things you can do with .NET.
.NET Conf: Focus on F# is a free, one-day livestream event that features speakers from the community and Microsoft teams diving into all things F#. Learn how F# lets you write succinct, performant, and robust code and the .NET runtime you can trust to build mission-critical software.
Hear from language designers and experts using F# in a variety of ways. Featured speakers include:
Don Syme – F# Language Creator, Microsoft
Guido van Rossum – Python Language Creator, Microsoft
Kevin Avignon – Board of Directors, F# Software Foundation
Olya Samusik – Software Engineer, Demetrix
Paige Bailey – Principal PM Analyst, Microsoft
Scott Wlaschin – Author, fsharpforfunandprofit.com
Tune into focus.dotnetconf.net on July 29th, 2021. Ask questions live and come learn what F# can do!
You can also enter to win epic swag bags with incredible prizes from us and the other sponsors.
Save the date and be on the lookout for more information via social media from us and other sponsors as we get closer to the event!