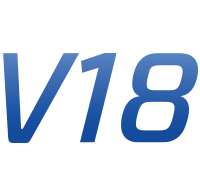 Last week, I officially introduced LEADTOOLS Version 18 for the first time and gave a bird's eye view of the changes coming to the product line. Today I'm covering the fun stuff: features!
LEADTOOLS Anywhere
Of course, the marquee update in version 18 is the completion of LEADTOOLS Anywhere. Announced last spring, our executive management put forth a vision and plan to incrementally release cross-platform versions of LEADTOOLS. First came zero footprint HTML5 and JavaScript tools, then native libraries for WinRT (the new Windows 8 platform previously called Metro), and now with version 18 there will be native libraries for iOS, OS X, Android and Linux.
Each of these native libraries will be available in Imaging Pro and above. Just like their .NET and C++ counterparts, the available features are determined by the base SDK and add-ons (e.g. Annotations in Document, DICOM in Medical, and so on). All of the core imaging technology from LEADTOOLS — Viewers, Formats, Compression, Image Processing, Barcode, Annotations, OCR, PDF, DICOM and PACS — will be ported in the initial V18 release with more features to be added soon after.
Additional Updates to the Imaging, Document, Medical and Multimedia Engines
LEADTOOLS Anywhere isn't the only thing new in Version 18.
New Annotations Engine for WinForms and WPF — compatible with JavaScript and WinRT
Support for native PDF Annotations and Drawing Markups

Load, View, Edit and Save native PDF annotations from any PDF document
Full support for Annotations (Sticky Note, Highlight, Strikeout, Underline) and Markup (Text, Line, Rectangle, Ellipse, Polyline, Polygon, Arrow, Pencil)
Full support for all properties (Author, Subject, Content, Color and Style)

Improved Auto-zoning and recognition accuracy for Asian OCR
New Microsoft Media Foundation Components and Transforms in the Multimedia SDK
Stay tuned next week for the final installment of our Version 18 Preview where I'll explain upgrade paths for existing customers. If you are so excited that you simply can't wait, talk with our sales team and they will gladly answer any questions you have about version 18!
UPDATE: Click here to read Part 3.