LEAD Technologies is pleased to announce the release of LEADTOOLS ePrint 6! If you're a regular reader of this blog and/or a LEADTOOLS user, you may be asking yourself, "What is ePrint"? That is understandable if you are only familiar with our flagship imaging SDK product, LEADTOOLS. However, LEAD Technologies actually owns and operates several divisions and subsidiaries which utilize LEADTOOLS within their respective end-user products and utilities. Among those products, LEADTOOLS ePrint is one of the longest running and most successful software applications LEAD has published.
With that mini history lesson out of the way, here is what's new in LEADTOOLS ePrint. Version 6 builds upon and enhances its famous print-to-file conversion of over 150+ formats, Advanced PDF features, Task Printers, Workstation Application and more by upgrading ePrint to use the latest technology from LEADTOOLS Version 18. On top of the across-the-board improvements to ePrint's core functionality, it now comes with support for Optical Character Recognition through LEAD's internally developed Advantage OCR Engine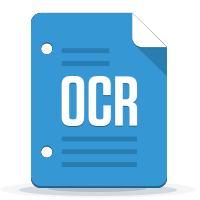 LEADTOOLS ePrint 6 takes OCR technology used around the globe within large corporations and financial institutions and packages it in a comprehensive and user-friendly print-to-file desktop application. The OCR Engine is capable of recognizing text from images in over thirty languages, including English, French, German, Italian, Spanish, Portuguese, Chinese, Japanese, Korean and more.
I could go on and on about this product, but it is best you just try it out for yourself. Whether you have been using ePrint for years and are excited about the upgrade or are hearing about it for the first time, I'm pretty sure you will fall in love with Version 6. For more information, and to download a free evaluation of this incredible new version, please visit http://www.ePrintDriver.com
To learn more about LEAD Technologies and its other divisions and subsidiaries, check out our corporate profile.