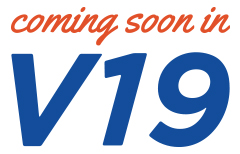 One-by-one we've been introducing some of the upcoming updates to LEADTOOLS V19 Document and Medical technologies. These updates will include a market-first DICOM Hanging Protocol implementation as well as the fastest Form Recognition and Processing engine in the world! Additionally, the upcoming update includes new features for the HTML5 Zero-footprint Medical Web Viewer, DICOM Storage Server, Recognition Engines, Document Viewer, Document Formats, Linux, and Credit Card Reader.
This post is about the new features coming to the various LEADTOOLS recognition engines:
We are continuing to enhance the top-notch performance of LEADTOOLS OCR, Forms, OMR, and Barcode engines. We are improving the speed of the LEADTOOLS Advantage OCR engine by as much as 67%. Additionally, following on significant improvements in the recognition results for English, French, and Japanese released earlier this year, LEAD's OCR team is improving the recognition results of images containing German and Spanish character sets.Also, we are updating the Forms engine with a new forms recognition algorithm that is specifically designed for customers with large master form repositories. In testing with a repository of 1000 master forms, the time required to determine a form's identity is dropping from 16 seconds with the current recognition method to less than 2 seconds using the upcoming implementation.Further, we are adding a new OMR form alignment option in the OMR engine for forms that include a timing pattern.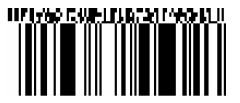 We are also adding support in the Barcode engine to find and decode GS1 Composite symbols, including CC-A, CC-B, and CC-C. A GS1 Composite symbol is a combination of a linear barcode that encodes the item's primary identification, which is associated with an adjacent 2D barcode that encodes additional supplementary data.
Click here for more information on LEADTOOLS Recognition as well as other Document engine technologies.
For more information or to be notified when these new features are available, contact support@leadtools.com As a reminder, this update will be available at no additional cost to all registered LEADTOOLS Version 19 and current maintenance customers. Contact LEAD to see if you are eligible to receive these updates.
Information concerning the other new features and announcements mentioned above will be provides in future posts. Stay tuned for more information!