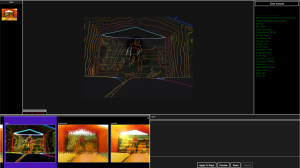 LEADTOOLS is in the Windows Store! Our hard-working support and engineering departments teamed up and created a free application for your Windows 8 tablet or desktop. The
LEADTOOLS Image Processor
showcases its new
WinRT SDK
and provides LEAD's award-winning imaging technology to the masses!
Integrates with your device's camera and the Windows 8 picture and document libraries
Load, convert and save more than 100 image formats
Interactive image viewers
Over 200 advanced Image processing functions
Download and check out this free app for your Windows 8 computer or device, we hope you like it!
For the Software Developers
If this end-user application has you itching for more, you can get the source code to this demo within the
main LEADTOOLS evaluation
. There is a also lot more to LEADTOOLS than what's in the LEADTOOLS Image Processor app including additional formats, Annotations, OCR, Barcode, PDF, DICOM and more. In fact, you might just see an OCR app from us in the Windows Store in the near future!
Thanks,
Otis Goodwin