While it's no surprise to us that our products continue to break the mold and put powerful technology in the hands of developers, its always great to hear and be recognized for it! We are thrilled to share that we have once again won awards in multiple categories of the Visual Studio Magazine Reader's Choice Awards. With countless options available out there in today's ever-evolving tech world, landing ahead of the competition and being recognized for our products is a huge achievement.
About the Awards
Visual Studio Magazine hosts an annual survey to their readers where they choose between 400+ .NET-related tools, components and services across 43 categories. The Top 3 winners of each category then gets awarded with gold, silver, or bronze and the honor of being recognized as the top products chosen and used by developers worldwide.
Recognizing Excellence
Now onto the awards!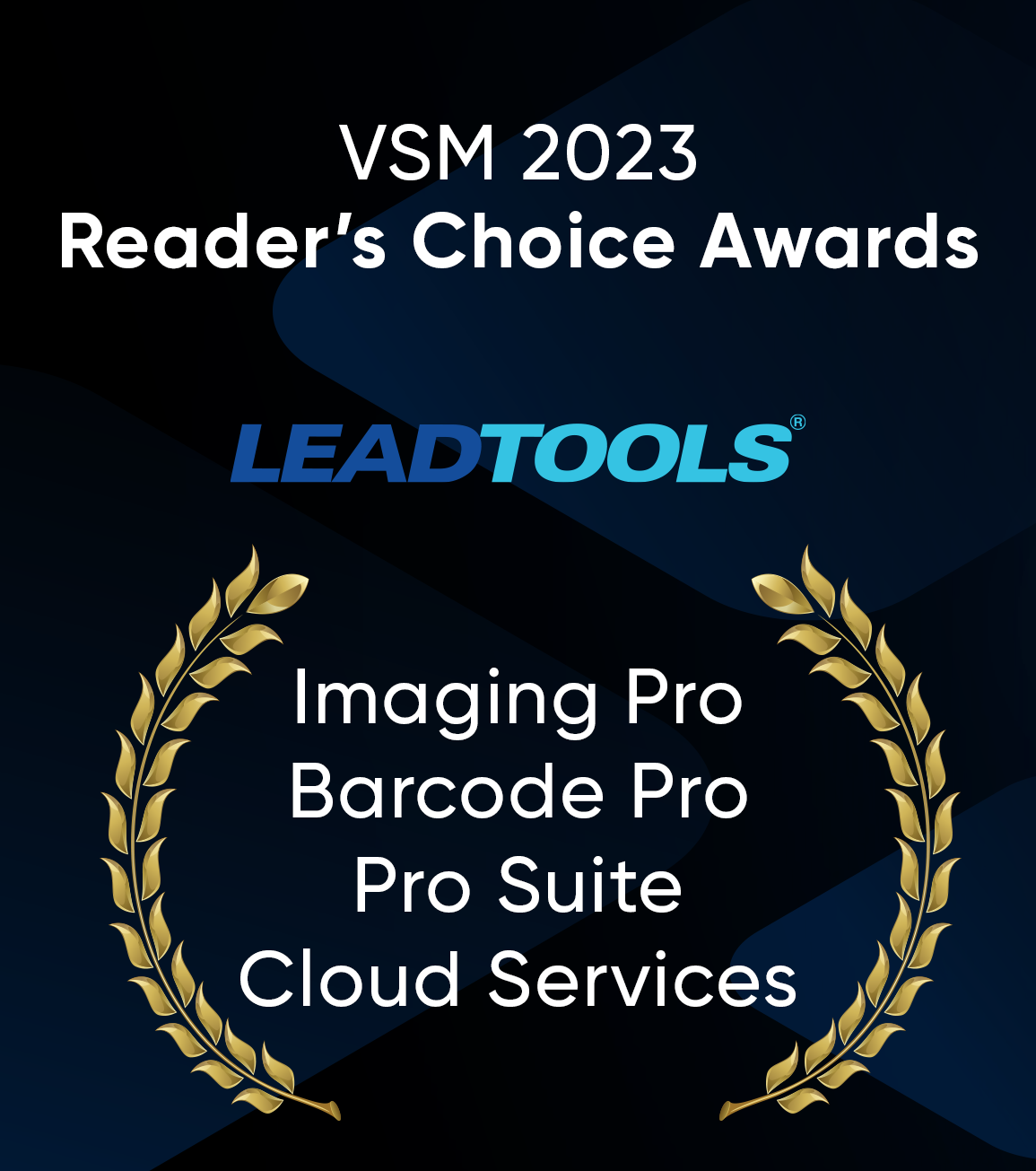 LEADTOOLS Imaging Pro
Gold in Component: Imaging, Image Processing and Drawing
LEADTOOLS Barcode Pro
Silver in Component: Text, OCR, Scanning & Barcode
LEADTOOLS Pro Suite
Bronze in Component Suite: Cross-Platform (Windows, Mac, Linux, etc.)
LEADTOOLS Hosted Cloud Services
Silver in Cloud Development Tools
We extend our heartfelt thanks to our customers for their continued support of LEAD and LEADTOOLS. We are immensely proud of these awards and more motivated than ever to continue pushing the boundaries of what's possible!
To see the full list of winners and learn more about Visual Studio Magazine's annual awards, please click here.