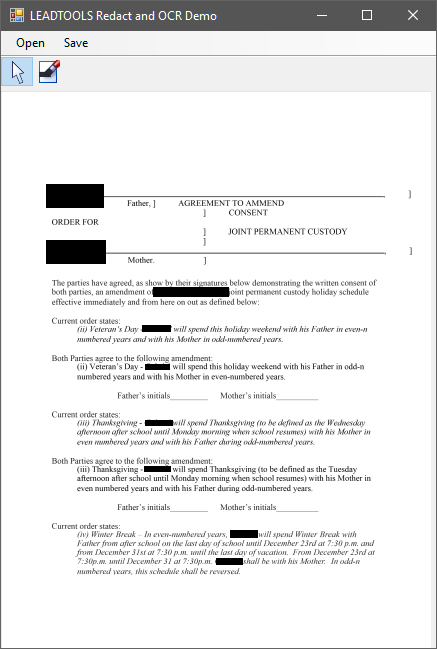 The protection of privacy is at the forefront of concerns for many organizations that need to distribute information. One way to do this is to redact private information from an image or document before releasing it. Recently we had a customer ask how to do this with LEADTOOLS.
Using LEADTOOLS, a user would load an image or a document as an image, use the redaction annotation object to "black-out" the text, and then burn the redaction into the image. Once the protected information is redacted, the image can then be saved as a text searchable PDF so the remaining text can be indexed or searched.
Get the Code
In this sample project, we can load any image or document format, redact the data, and then save as a text-searchable image-over-text PDF.