The LEADTOOLS Document Viewer SDK is a document-viewing solution for .NET and HTML/JavaScript. LEAD's powerful document viewer control is able to to view raster and document formats alike, making it perfect for rapid customization and integration into existing document management systems and workflows.
Merge and Convert Multiple Documents
Multiple documents can be merged programmatically or by the end-user using the Document Composer interface, and then be saved to formats such as PDF and TIFF, and printed with control of paper size, visible printable area, and DPI.
Interactive Document Tools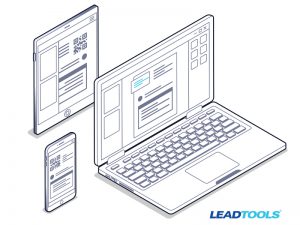 The LEADTOOLS Document Viewer control includes document-specific interactive tools to select and search text, pan, vector zoom, and magnify. Configurable lazy-loading ensures a great user experience and maximizes performance while conserving resources. Document history tracking is provided to keep track of who changed what.
Try our Demos Today!
Our Document Viewer Demo for HTML5 and JavaScript is a zero-footprint component to view raster, text, and document formats. It is ideal for Enterprise Content Management (ECM), document retrieval, and document normalization solutions.
LEADTOOLS Document Viewer App for iPhone, iPad, and Android gives users the ability to view, share, and convert documents and images into many different file formats. Users have a variety of options to upload documents through live capture, photo gallery, or the cloud.
FREE 60-Day Evaluation
Download our entire collection of libraries in our free LEADTOOLS Evaluation SDK.
Not sure where to start? Let our experts show you! Schedule a demo for more information on how our award-winning SDKs can help you elevate your application development!