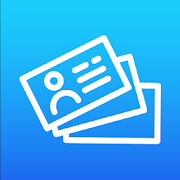 Never lose an important business card again!

Have you ever been to a networking event and collected a stack of business cards with the hopes of connecting with the various people you met down the road? But then…just when you need it, where oh where did that pesky business card go?!
With the LEADTOOLS Business Card Scanner App for iPhone, iPad, and Android you can pull all the information off of a business card and have it stored within seconds. Using this app allows users to capture, share, and save all the information you need with no worries of ever losing that business card. And one of the best parts about this app is that…
IT'S FREE!
Continue reading