Product Description
The LEADTOOLS Dental Display Module extends the HTML5 Zero-footprint Medical Viewer with specialized viewing modes and image processing functions used by dental practices, organizations, and schools. Developed in collaboration with dental clinics and teaching hospitals, the Dental Display Module provides an OEM-ready, fully customizable solution that satisfies the real-world requirements of dental imaging application clients world-wide. The LEADTOOLS Dental Display Module seamlessly integrates with the LEADTOOLS Medical Imaging Suite SDK.
Live Online Demo - See the HTML5 Dental Viewer in Action
What's Included in the LEADTOOLS Dental Display Module?
Key Features
Custom dental image processing functions
Monitor calibration options
Viewer displays list of all available series
Search results custom-tailored for dental imaging

Can search on series date range
Search results are organized by patient

Defaults to single patient mode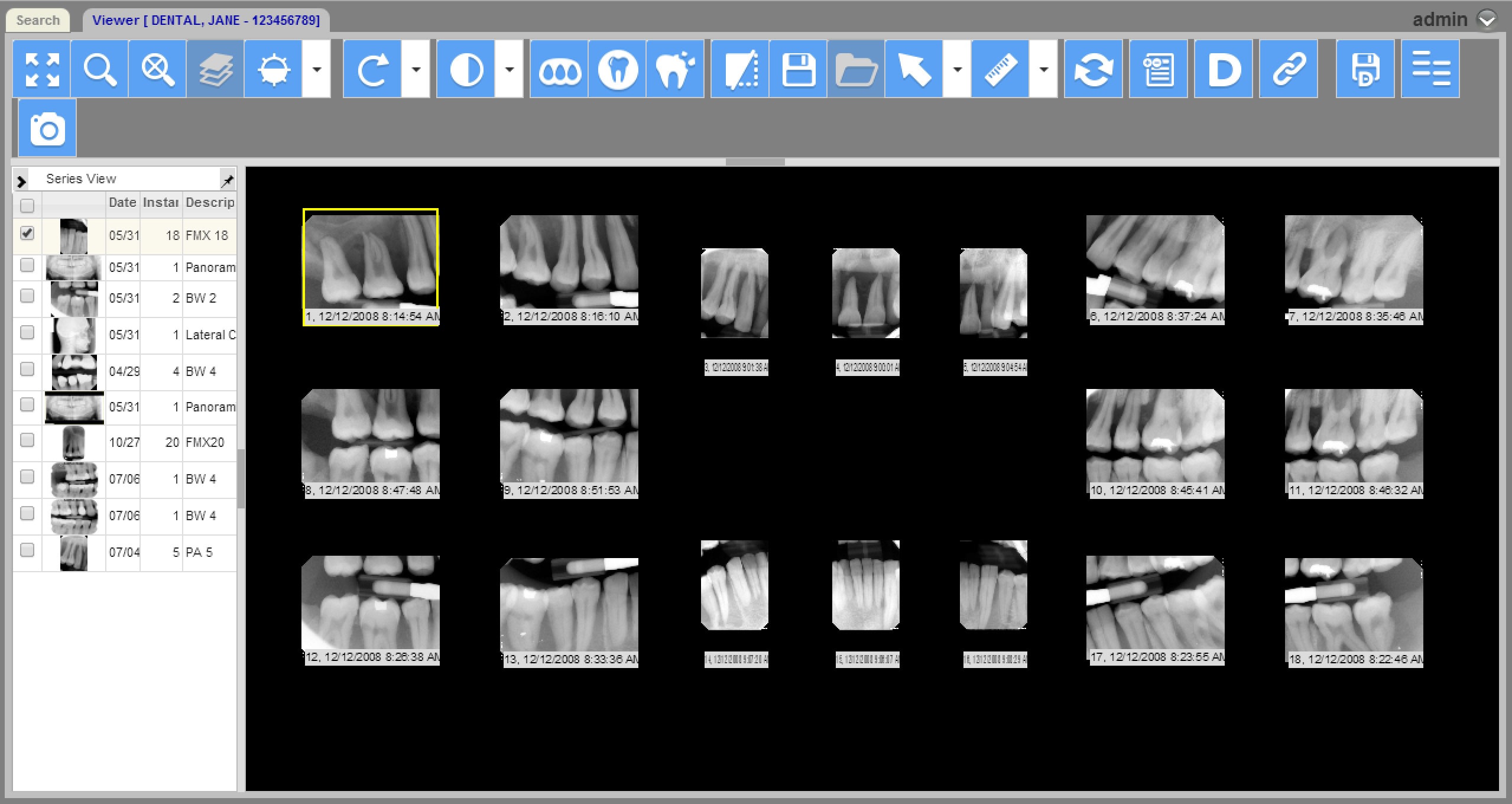 LEADTOOLS Dental Display Module Seamlessly Adds Dental Display Technology to
Support and Documentation
Source code for many demo projects to help jump-start your development
Comprehensive documentation for every function, method, property, and event and various "How To Use" topics