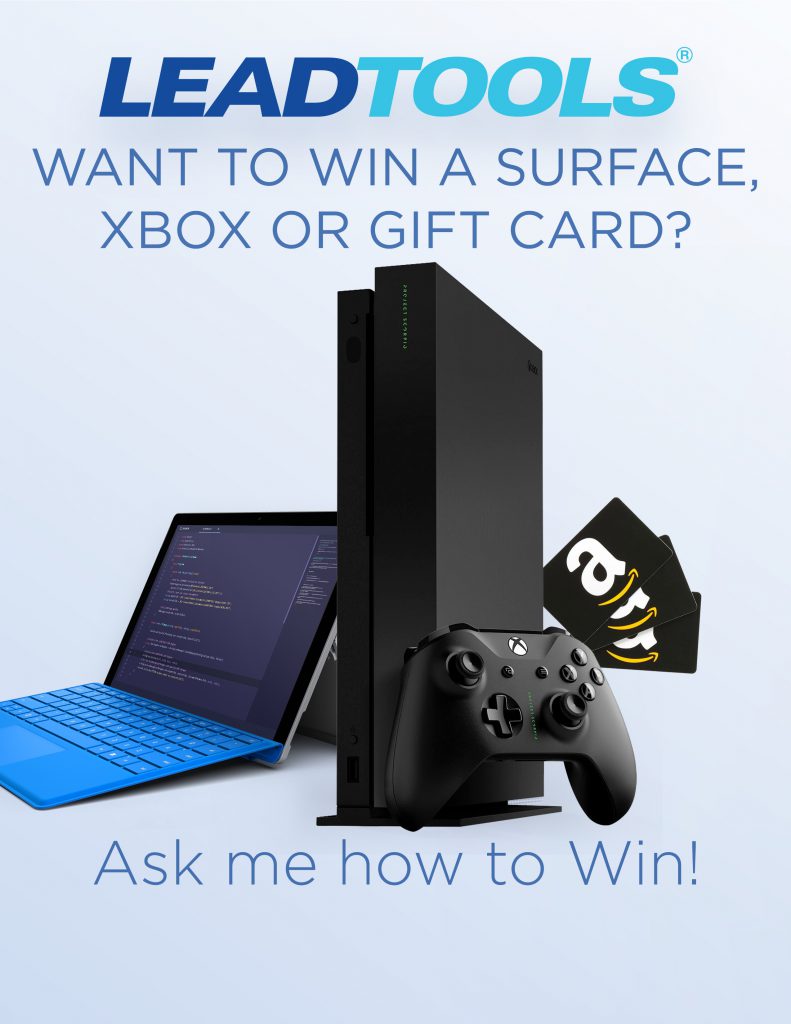 Think you have what it takes to win an XboxOneX, Microsoft Surface Go, or a $250 Amazon Gift Card?
LEAD will be exhibiting Microsoft Build for the third year in a row and we'd like to see you there. If you are a developer working on Microsoft platforms such as Azure, Windows, Visual Studio, and Xamarin, this is a show you don't want to miss. Our entire product line will be on display with a special focus on APIs and Development Tools for Microsoft platforms. If you would like to arrange a meeting with our staff, please send an email to MSBuild-2019@leadtools.com.
"How do I win these awesome prizes?" – You
Make your way on to Booth #202 to take a simple speed test with our latest Xamarin product, the Xamarin Camera Control. You will have an extremely easy to follow tutorial that is as easy as copying and pasting. This project consists of implementing the Xamarin Camera Control as well as LEAD's OCR SDK. The fastest programmer to complete this project gets their choice of one of the three prizes listed above.