This October, LEAD Technologies will be exhibiting at two conferences: Silicon Valley Code Camp and HTML5 Developer Conference. We are very excited about each of these shows as they give us an opportunity to meet and greet prospective and existing customers and let them know about everything going on at LEAD Technologies and how LEADTOOLS can help them develop amazing imaging applications.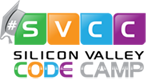 This free event is one of the fastest growing developer conferences in the nation and LEAD is proud to be a sponsor. Our entire line of imaging SDKs will be on display, showcasing the incredible document, medical, raster and multimedia imaging technology within LEADTOOLS.
October 5 – 6, 2013
Foothill College
Los Altos Hills, CA
Schedule a meeting
Stop by our table and register to win a $50 Best Buy gift card!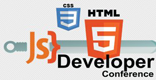 If you are a web developer, or looking for a way to create zero footprint, cross platform applications, this is the place for you. While you're there taking in the scenery in beautiful San Francisco and learning (that IS why you registered, right?) about all the latest web development technologies, we hope to see you at our booth! LEADTOOLS offers the fastest and most powerful zero footprint imaging SDK complete with advanced technologies like OCR, Barcode, Annotations, DICOM PACS and more.
October 22 – 23, 2013
Moscone Center
San Francisco, CA
Booth # 4
Schedule a meeting
Hopefully we'll get to see some of you soon! In addition to the shows above, we have several events planned for 2013 in November and December. For a full list of our upcoming events check out our events page.