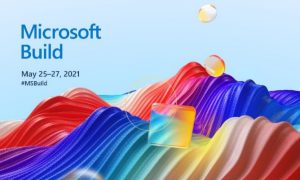 The countdown is on! The Microsoft Build virtual event will be held next week, May 25-27th. We look forward to hearing the latest in developer tools and techniques that Microsoft is sure to announce! Since we had such a great time last year recapping the event with @CSharpFritz, we're doing it again! Join us on May 28th for a Build Wrap Up Show. During the show, we will recap all of the highlights from Microsoft Build, hear the latest and greatest from various Microsoft speakers, and – of course – you can enter to win awesome prizes!
Build Wrap Up Show – May 28, 10am-5pm ET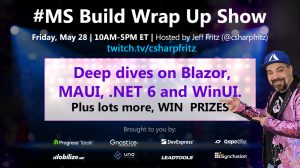 The Build Wrap Up Show will be a 7-hour live stream hosted by .NET PM and Twitch Partner, Jeff Fritz. He will present technical sessions, discuss news and announcements from Build, and hold various interviews. Be sure to join us throughout the stream to take part of giveaways from us and other amazing sponsors!
Last year, Hadi showed everyone how the LEADTOOLS Document Analyzer SDK intelligently identifies document components and zones in text-based office documents (DOC, DOCX, XLS, XLX), PDFs, and document images (JPG, TIFF, PNG, PDF) for automated document processing and smart data extraction. We also introduced some of the amazing work our dev team has done with advancing handwritten text recognition and forms processing technologies with our powerful new ICR SDK.
Good news, too. We haven't run dry on announcements for this year either. Our team has been hard at work on a feature-packed new release we'll be unveiling this year, including a brand new Document Editor, ID Reader, increased file format support across our entire toolkit, and so much more. Be on the lookout for more information coming soon!
In the meantime, don't forget that you can always download our fully-functional FREE evaluation SDK.
Enjoy Build!