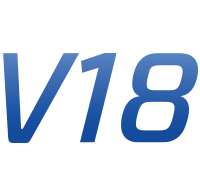 We have hinted about it. We have shared bits of information here and there. And in at least one post we've said it was coming soon. The wait is over, LEADTOOLS 18 has been released! The new LEADTOOLS Anywhere™ native libraries for WinRT, iOS, OS X, Android and Linux are certainly the marquee update in this exciting release, but there are also many enhancements within the LEADTOOLS Document, Medical and Multimedia technology for Win32/64, .NET and HTML5.
LEADTOOLS Anywhere™
LEADTOOLS Anywhere™ extends LEAD Technologies' award winning LEADTOOLS Imaging SDKs to every major development platform. This initiative began last year with the release of SDKs for HTML5 and WinRT. The HTML5 SDKs made it possible to develop zero footprint web applications and WinRT laid the necessary foundation for porting LEADTOOLS to other native platforms. With LEADTOOLS 18, LEAD has further expanded the reach of its Imaging SDKs by offering native libraries for iOS, OS X, Android and Linux development. All core LEADTOOLS imaging technology is natively supported in each of these platforms, including viewing, annotation and markup, OCR, OMR, forms processing, 1D and 2D barcode, PDF, DICOM and support for over 150 file formats and 200 image processing functions.
More Information
There is so much to say about version 18, which we will highlight in future posts. If you find yourself craving more information about version 18, check out our official press release or list of all the new features in Version 18!