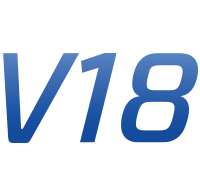 LEADTOOLS Version 18 is very close, and everyone is excited around here. Our existing customers are pretty stoked as well, and this post is for them! Many of you have been asking us what upgrades will look like since we streamlined the product line to make it easier and more cost effective to get the necessary development licenses.
Who is eligible for an upgrade?
For existing customers, LEAD is making it very simple to upgrade. There is no in-sequence or out-of-sequence distinction, meaning as long as you have a valid license to an earlier version of LEADTOOLS you will receive a significant discount to upgrade. Even better, upgrading provides you with all of the new features and cross-platform development interfaces in V18, as well as the various add-on modules and plug-ins that are now bundled in at no additional cost.
For example, if you own LEADTOOLS Document Imaging v14 and upgrade to v18, you will be getting a development seat that includes:
All the new Document Imaging features (such as document clean up, JBIG, JPIP, etc.) released over the past 4 versions
Access to iOS, Android, WinRT and Linux development platforms
All the features of the following plug-ins that previously were not included in the Document Imaging package: LEADTOOLS Raster PDF Read Plug-In, LEADTOOLS Raster PDF Write Plug-In, LEADTOOLS Advanced PDF Module and LEADTOOLS Virtual Printer Module
The inclusion of the plug-ins and modules alone represents over $3000 in development seat value!
How does upgrading affect deployment licensing?
When you upgrade, LEAD's licensing department will work with you to tailor a deployment license plan where you are only paying for the technology your application uses. Using our previous example, if you upgrade to Document Imaging but are not deploying any of the newly bundled plug-ins or modules, your deployment license prices will remain the same as they were before.
For LEADTOOLS products that have been merged into another product, such as Vector Imaging being merged into Document Imaging, we will offer multiple options for upgrading. A Vector Pro customer will have the option of upgrading to the full Document Imaging library described above. This customer will also have the option of licensing only the equivalent Vector Imaging Pro feature categories from their previous LEADTOOLS SDK, allowing them to maintain the equivalent licensing terms as before. The design of the product allows LEAD to be very flexible in terms of what features are exposed at runtime, so customers only need to pay the applicable deployment license fees for the enabled features.
Conclusion
The product redesign and flexible upgrade scenarios have the effect of reducing the development seat costs while making more functionality available to the developer. And with LEADTOOLS' innovative design allowing a granular level of enabled runtime features, customers will only have to pay for the features they actually deploy.
If you have further questions, our sales team is ready and able to assist you with flexible upgrade options, ensuring that you will be equipped with the world's leading imaging SDK technology for whatever your project requires.