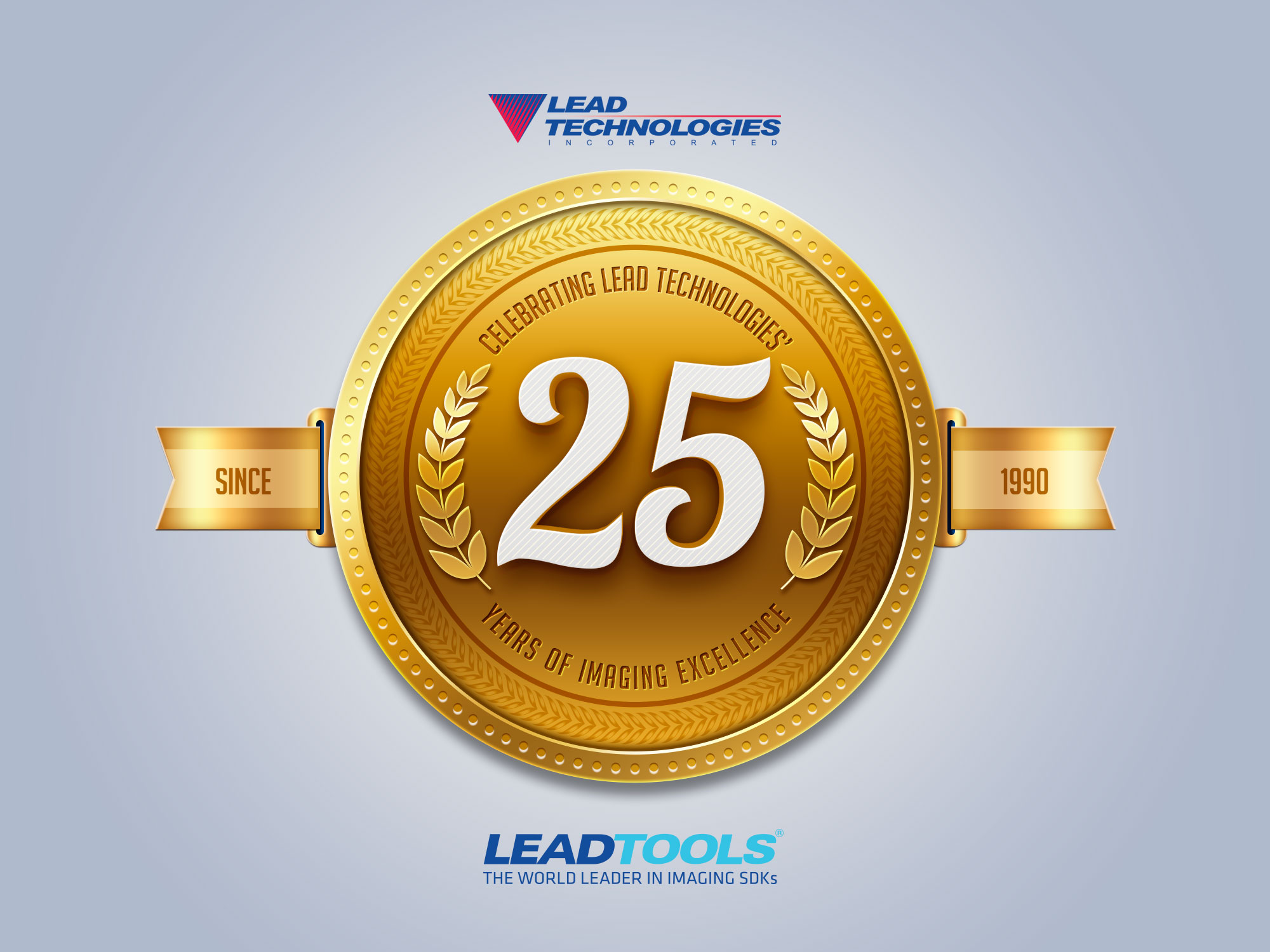 July is an awesome month. Not just because of America's Independence or the fact that it's National Ice Cream Month. Around here we are pretty excited because this July we are celebrating LEAD Technologies' 25th anniversary! And starting today, we invite everyone to celebrate along with us as we will be giving away cash, discounts and other prizes!
But first, the past 25 years cannot be properly celebrated without at least a little history lesson. In the summer of 1990, Moe Daher and Rich Little started a partnership called Compression Technology. Later that year, Arthur Evans and Jim Alexander, joined as angel investors and the company transformed into LEAD Technologies, Inc. The name "LEAD" was chosen as an acronym for each of their last names: Little, Evans, Alexander and Daher.
The business started off creating a hardware compression board and DOS library to compress 24-bit TGA image files into JPEG or LEAD CMP. By 1994, Daher was awarded a patent for his invention in image compression which grew into the foundation for the early versions of LEADTOOLS.
By using LEADTOOLS, software developers didn't have to be a genius like Daher in order to add high-performing image compression and image processing technologies into their applications. Complex tasks such as OCR, Barcode, document cleanup, DICOM, DirectShow and the like were expertly packaged into programmer-friendly libraries for multiple development environments and operating systems. LEAD's fame and popularity continuously grew because programmers could shave off weeks, months, and even years, from their development projects and produce higher quality products in less time than if they attempted to write it all from scratch.
Once just an acronym for the company name, "LEAD" has grown and earned an even greater significance. LEADTOOLS' motto is to be "The World Leader in Imaging SDKs," which serves as both a true, well-earned title, as well as a testament to its founders' hard work and vision over the past 25 years.
Celebrate with Us