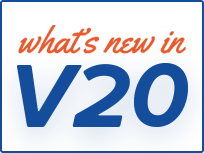 Today, LEAD released a major update to its Document, Medical, and Xamarin technologies. There is a lot to talk about in this release so stay tuned to future posts where we will dive deeper into these features.
A good product is always evolving and maturing. Sometimes that comes as completely new features, like doing the impossible with our new plugin-free 3D Medical Web Viewer. Other times, it is taking something we do well and re-imagining how it can be applied in more complex and challenging scenarios. Here are some examples of both that are included in today's release:
Document SDK
Medical SDK
New zero-footprint 3D volume rendering in the Medical Web Viewer that eliminates the need for browser plugins, desktop utilities, or remote desktop clients
Upgraded the DICOM Communication and PACS SDK components which now use a more secure encryption, including support for the TLS 1.2 cipher suites as recommended in part 15 of the latest DICOM Standard
New features have been added to DICOM Storage Server, such as configurable security settings for incoming and outgoing messages, features to specify role selection for all DIMSE services and per individual storage IOD, improved client management for large (100,000+ users) organizations, support for long user names, and features to store and search all DICOM dataset elements
Xamarin
Introduction of new LEADTOOLS camera control for Xamarin. The Xamarin.Forms control is intended to be used specifically for Xamarin.Forms applications. This captures images, records video, controls the flash and torch, and focuses Android and iOS cameras without needing to write native code
Updated the Xamarin libraries to include an image viewer control to view more than 150 different file formats, including multipage functionality, touchscreen-optimized interactive modes, navigation tools, and full LEADTOOLS Annotation support
Overall, this update truly exemplifies the benefits of utilizing a software development kit. LEADTOOLS makes your job easier and faster as a developer, while leaving your clients more than satisfied. It's hard to find a better win-win than that!
To read more about these and additional features, check out the official press release.
For a list of everything that's been added to LEADTOOLS since Version 19, please visit the What's New In V20 page.
To get these updates, download the latest installer or update your NuGet references.