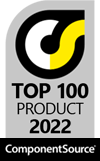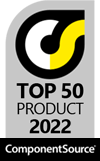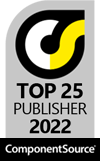 We are happy to announce that LEADTOOLS has once again received the following ComponentSource Awards for 2022:
These awards come from the volume of sales through ComponentSource and are a reflection of how popular LEADTOOLS is outside of North America.
We have been partnered with international reseller ComponentSource since 1996. We are excited to see the continued success of LEADTOOLS throughout the global marketplace.
LEAD is thankful to its many loyal customers who support LEAD and LEADTOOLS!
See for yourself why people continue to choose LEADTOOLS
Download our FREE evaluation SDK to try out our full suite of features and see how LEADTOOLS will expedite your application development!