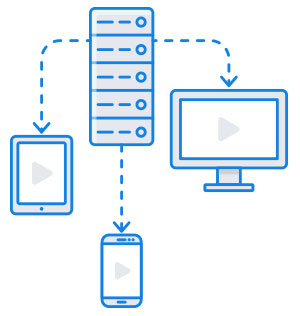 Today, we uploaded a new setup for our LEADTOOLS Multimedia products. This update adds new features and enhancements to several technologies including H.264 and Media Foundation. However, the big push for this release started with all of the positive feedback and requests we have received for the Media Streaming Server. Just a few months ago we added live streaming capabilities, and our developers have even further expanded that functionality, making it easier to create and configure, enabling a high level control over server resources and bandwidth consumption.
Below is a summary of the major changes included in this release. For more details, read the full press release.
Media Streaming Server

Programmatic Creation of RTSP, ONVIF, and UDP Live Streams
Enhanced Control and Configuration for Live Streams

Control H.264 Hardware Decoding
Media Foundation

Improved playback from third-party streaming sources (i.e. VLC)
Broadened color conversion support for videos played on Windows 10
As with previous Version 19 releases, these updates are freely available to all registered LEADTOOLS Version 19 and annual maintenance customers. Download the latest version today to enjoy using all of these new features and enhancements!