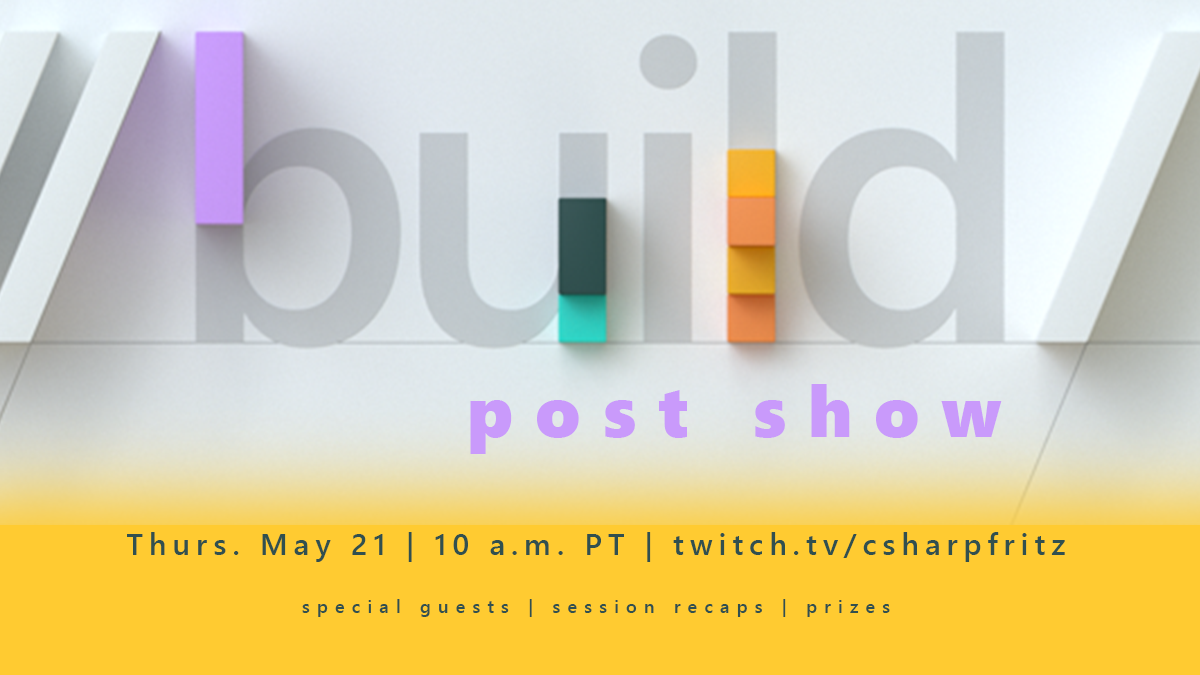 The Microsoft Build Digital Event will be held today through May 20th starting right now! (11AM ET) We are looking forward to hearing what developer announcements Microsoft is sure to unveil! The fun doesn't end on Wednesday, however, be sure to join us on May 21st at 1PM EST on twitch.tv/csharpfritz for a post show event recapping all of the excitement and highlights from Microsoft Build as well as many other partner updates and of course – giveaways and prizes. Our very own Hadi Chami will be talking with Michael Jolley during the post show event and demoing our upcoming V21 Document Analyzer. Don't miss out!
Microsoft Build Post Show: May 21, 2020 – 1:00 p.m. ET
Our upcoming LEADTOOLS Document Analyzer SDK will be released this summer with Version 21. As Hadi will show, the Document Analyzer makes it easier than ever to perform various automatic document management operations. By leveraging machine vision and key-value extraction, the Document Analyzer will identify keywords and values found within a document. Once the value is found, users can do numerous things with it including redact it, highlight it, and store it in a database. The Document Analyzer works on searchable documents as well as images using intelligent OCR.
If you catch Hadi's interview, post a comment below and let us know your thoughts! As always, feel free to reach out to support@leadtools.com if you have any questions.
Enjoy Build everyone!