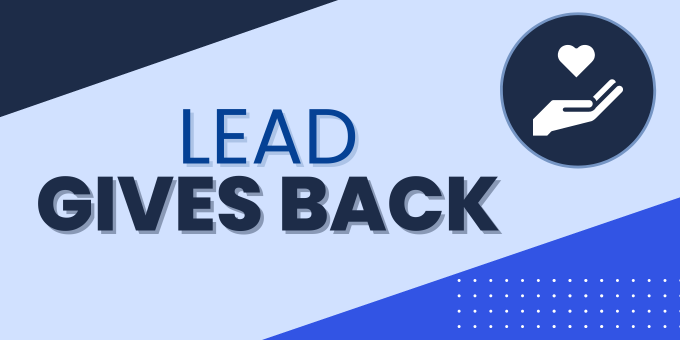 With our roots in Charlotte since the early 90s, LEAD has made it a constant goal to give back to the local community as well as student developers. As part of this, we want to share a few ways that we give back to our local student community in our new "LEAD Gives Back" blog series. In this post, we will go over the Summer Internship program that we offer to local high school and college students across the Charlotte and surrounding areas.
Throughout LEAD's 30+ year history, we have taken in numerous interns, typically during the summer and winter school breaks. This has been rewarding for both the students and our employees, as we work closely with the many bright minds that will pave the way forward for the next generation. There was so much interest in interning at LEAD this past summer that we decided to create a full Summer Internship Program.
To that end, LEAD was happy to host nine interns this summer from various local schools! From rising high school juniors to university juniors, everyone came with a shared interest to learn more about our long-standing tech company as well as gain real-world experience and insights into various aspects of being part of a business!
LEAD's Developer Interns: The Ping-Pong Warriors
Our Developer Support team had seven interns tasked with various projects where they learned to code, build websites and applications, and see exactly what it takes to be an entry-level software developer. They enjoyed a wide range of projects from converting C# documentation examples to Java and Python with specific platform-dependent challenges in place for them to tackle, to building a website that integrates with LEADTOOLS Speech Recognition technology. The interns also learned C#, JavaScript, HTML, and CSS as well as translatable skills such as problem solving, teamwork, and the patience required when combing through code. The best part? Our interns received hands-on training as they programmed with LEADTOOLS entire suite of SDKs!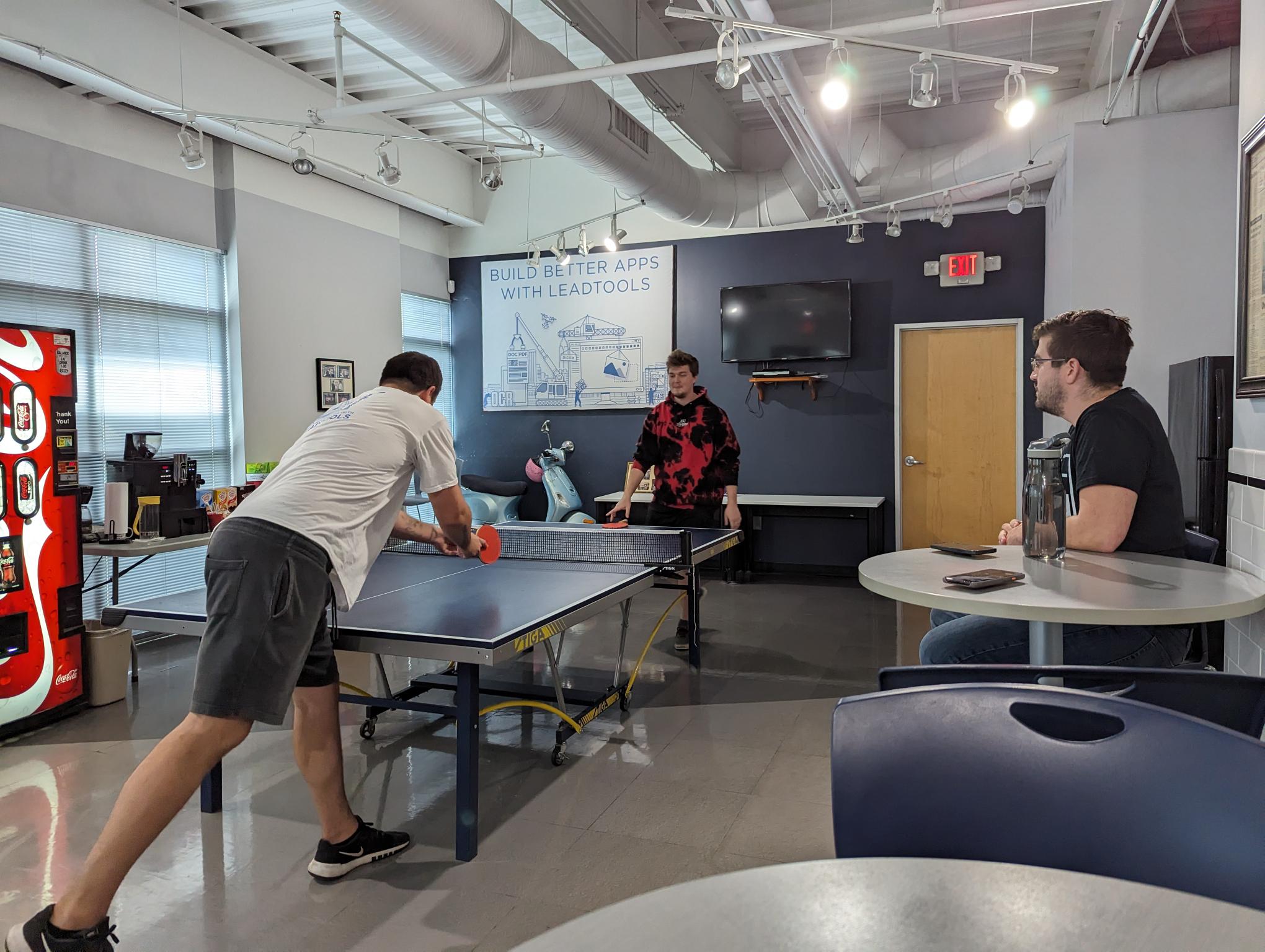 When asked about their experience and the valuable knowledge they gained, they all agreed that their summer internship was a great opportunity to learn and absorb various aspects of software development. This summer, LEAD also held an office-wide ping-pong tournament and the Developer interns enthusiastically took on the challenge and represented their generation well, almost making it to the final rounds! Ultimately, one of their favorite parts of interning at LEAD was joining in the comradery and building bonds with the other interns and LEAD employees.
LEAD's Marketing Interns: Let's Taco Bout it
The LEADTOOLS Developer Support team wasn't the only department who hosted summer interns – the Marketing team was fortunate to take on a couple as well! From writing blogs and social media posts to doing market research on our various technologies, our interns were immersed in the world of marketing. They also helped put together our Summer Swag Bags, which were a fan-favorite employee appreciation gift this year!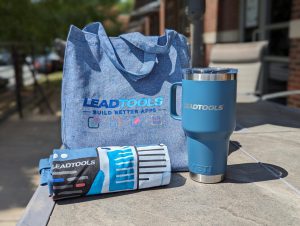 Timing worked out well where the marketing interns were also able to take part in helping out with the logistics, coordination, and follow-up involved with event prep, both for some of our own hosted events like the Annual MiPACS User Meeting as well as some external conferences that we sponsored such a Microsoft Build. While there wasn't quite as much ping-pong participation, we did keep our interns happy and well-fed as they joined in on the Marketing team's various Taco Tuesday outings and employee birthday celebrations.
Here's what LEAD's interns had to say:
"I've gained so much more than I was expecting. I've learned so much about critical thinking. At the beginning of this internship, I was so dependent but now I've learned how to use LEAD's documentation and figure out how to solve a lot of my own issues. Along with this, I've learned a lot about more complex software that I wasn't exposed to before, therefore, this has helped me pick up Java and Python very quickly!"
"I have learned so much about working in a professional environment. I have learned how to work with a team of developers and the tools needed like Microsoft Teams, Visual Studio, and YouTrack. The company culture seems quite relaxed, but it also feels very employee oriented. This is because of casual dress code, decoration of desks, many family relationships, and highly competitive ping pong tournaments."
"I have learned a ton of ways to problem solve when it comes to coding. Additionally, I've learned to not be afraid to ask questions when I am confused or something is wrong. Finally, I've learned a ton of information about coding and different coding languages including Python, Java, and C#."
"I would do this program again because I have learned a lot and it has been an enjoyable experience. If next year has more advanced tasks or different projects, I would totally come back!"
"Being a recent high school graduate, I was nervous but excited for a real-world experience. I was able to learn what marketing strategies are needed in order to gain an audience and how you can use marketing to successfully promote and run a business, including employee appreciation swag and the ping pong tournament!"
Interested in an Internship at LEAD?
We are thrilled to be able to share our insights with the talented young minds that intern with us. It always gives us a fresh perspective on how the next generation looks at business, software development, marketing, and the world. With the success of this year's summer internship program, we plan to do it yearly! If you are interested in becoming an intern at LEAD, please reach out to our Human Resources department for more information and to see if we have availability.
LEAD Gives Back Blog Series
Missed any of our #LEADGivesBack posts? Check out the running list below: