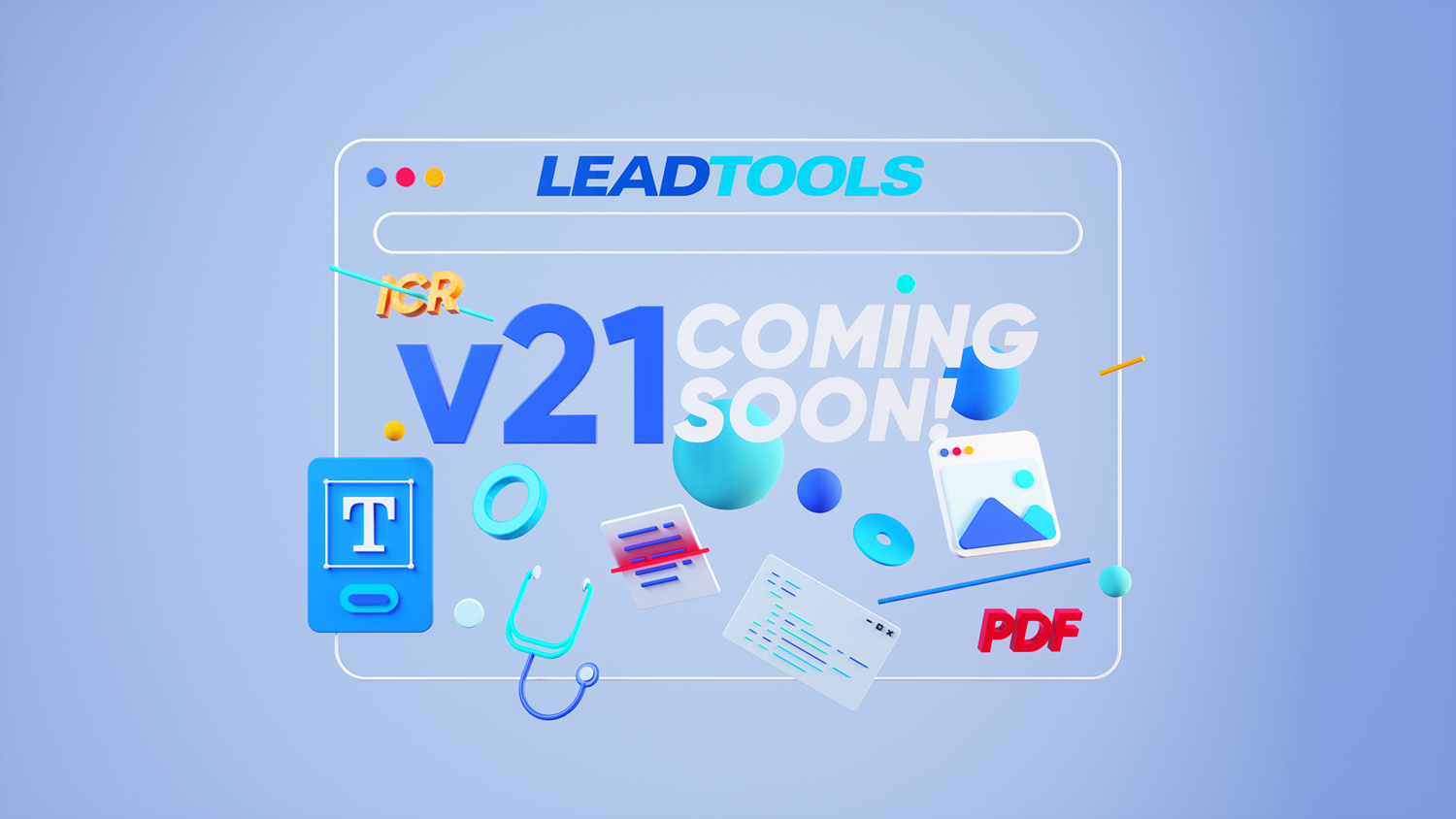 Everyone in the world is likely to agree that 2020 has been a unique year, to say the least. There has certainly been no shortage of historic events, both good and bad (and some quite ugly). That is why we are extremely pleased to add a couple more good events to the list. In fact, they are great! This month, LEAD celebrates 30 years and we will soon release Version 21 of LEADTOOLS.
Where we've come from: Three Decades of Imaging Excellence
Thirty years ago, LEAD Technologies, Inc. was founded by Moe Daher and Rich Little. Headquartered in Charlotte, North Carolina, LEAD started as a partnership called Compression Technology. The partnership was started to sell Moe Daher's inventions in image compression. It was through those efforts that a couple of angel investors came aboard and the company became LEAD Technologies, Inc. After perfecting compression, LEAD engineers eventually took on all aspects of imaging and continued expanding into the globally recognized market leader in machine vision powered recognition, document, medical, imaging, and multimedia technologies.
If you're reading this, you might already know that LEAD's flagship product line, LEADTOOLS, holds a significant global footprint among application developers within both large-scale and small organizations across virtually every industry. There is no wondering why either. By using LEADTOOLS, software developers eliminate months of research and development time and also receive the best quality and performance available. Complex tasks such as OCR, Barcode, PDF, Document Viewing and Conversion, DICOM and PACS Systems, Media Streaming and so much more are expertly packaged into easy-to-integrate libraries for multiple development environments and operating systems.
Where we are headed: LEADTOOLS Version 21 – Spoiler Alert!
In just a few short weeks, we will release version 21. We are really excited about all of updates, but we've been sworn to secrecy about the feature list. For example, we have already said way too much about the new intelligent Document Analyzer that will help streamline workflows, reduce errors, and improve the user experience. We also probably shouldn't mention how the analyzer ensures you get the results you expect because it uses patented technology that is not available in any other product. We definitely shouldn't tell you about how in version 21 LEAD will release it's very own ICR engine that outperforms our previous version's ICR engine as well as every other handwriting recognition engine on the market. There are so many more examples that I wish we could talk about… I really don't know if we'll be able to contain ourselves these next few weeks. Make sure to keep an eye on the blog and social media to see if we accidentally give any more information on this secret list of upcoming features.
Hint: we will!