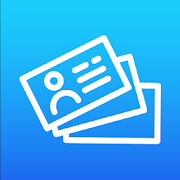 Never lose an important business card again!

Have you ever been to a networking event and collected a stack of business cards with the hopes of connecting with the various people you met down the road? But then…just when you need it, where oh where did that pesky business card go?!
With the LEADTOOLS Business Card Scanner App for iPhone, iPad, and Android you can pull all the information off of a business card and have it stored within seconds. Using this app allows users to capture, share, and save all the information you need with no worries of ever losing that business card. And one of the best parts about this app is that…
IT'S FREE!
On top of this being a free app there are many other aspects that set this app apart from the others. The "Business Card Scanner with OCR" application uses LEADTOOLS Unstructured Forms Recognition, Optical Character Recognition (OCR) and Barcode Recognition Technology which is why users experience superior speed, recognition, and accuracy as well as the other distinct features listed below.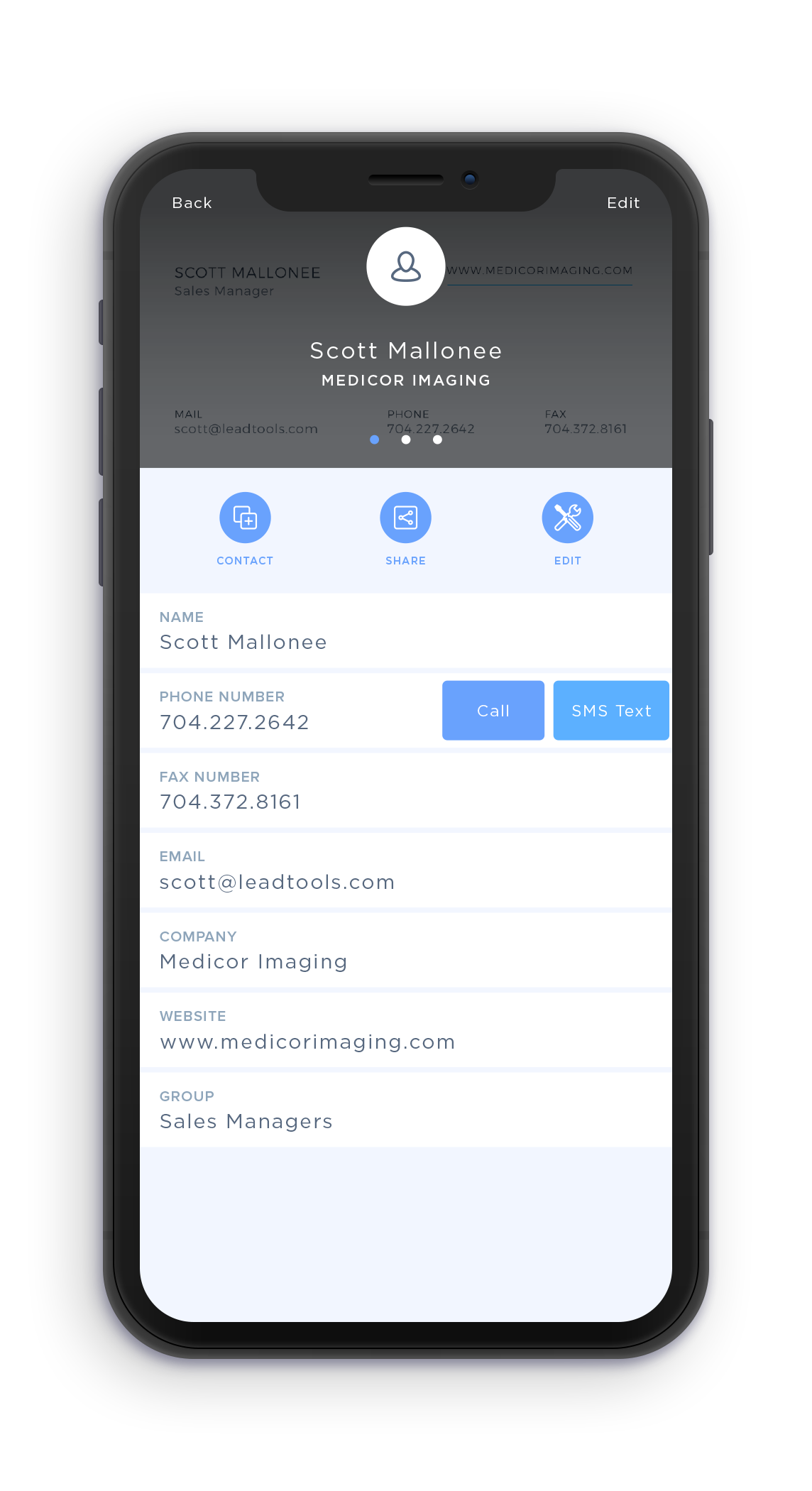 Automatically scan, read, and store an UNLIMITED number of business cards for FREE
Highest quality recognition and superior accuracy
No commercial ads
Read contact information from the business card's text, barcode, or both
Capture both sides of the card to get all the information
Scan the card at any orientation. The application automatically detects the orientation angle, text, and barcodes
Automatically focuses on the business card, captures the picture, detects the card edges, and crops any unnecessary background
Automatically formats phone and extension numbers
Add notes, events, referrals, and reminders to contacts
Easily create groups and manage them: add, remove, rename, and share contacts
Search to find contacts of interest
Easily add business cards to your phone's list of contacts
Share business cards via SMS, email, and social media
Export contact information to your database and CRM
Supports VCARD (VCF) and MeCard digital business card formats
Navigate to contact addresses in Map
Try it out!
Business cards aren't only useful in the professional world, we all encounter people who want us to remember who they are and ask if they can give their card. So whether you need to store contacts for business purposes or you just want to keep info handy for a friend's plumber, this app is for you. Click here to download the LEADTOOLS Business Scanner app from the App Store or Google Play.
LEAD has published several free applications to the App Store and Google Play. They not only serve as useful tools for your device, but also demonstrate that using LEADTOOLS in your app can pass the stringent approval processes required by mobile device app stores. Developers can try out our full LEADTOOLS Evaluation Download and easily add advanced technology to all of their mobile app projects.
Trouble downloading or running? We'd like to know. Please make a detailed note of your error message or problem and contact support@leadtools.com or live chat with us.